Visibility, Communication Help Shippers Navigate Border Delays
Penske Logistics works with shippers to identify the best solutions for their supply chain needs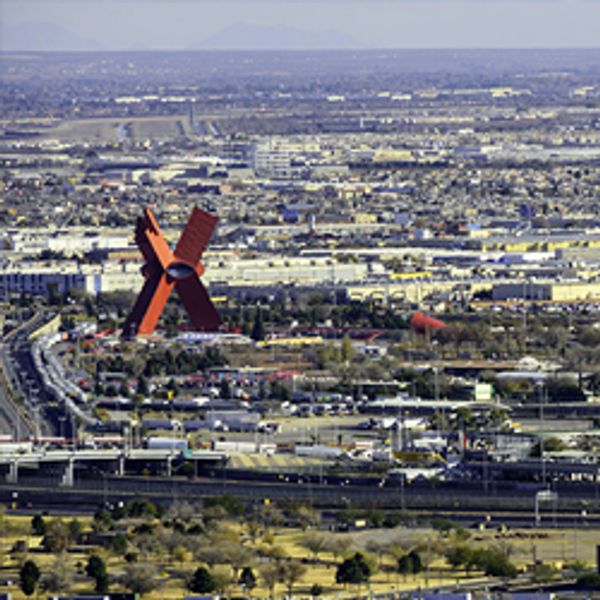 Wait times for commercial trucks crossing at the southern border skyrocketed in April and May as border patrol agents were reassigned to help process asylum seekers. While wait times are decreasing, they are still higher than usual, and any delay can cause a ripple effect throughout the supply chain.
---
Penske Logistics is relying on visibility, accurate documentation and constant communication to minimize the disruptions shippers are facing.
"We still see delays. It depends on the time of day and the crossing," said LeAnne Coulter, vice president of freight management for Penske Logistics. "A normal rule of thumb is to allow three hours for a border crossing. Now we put at least an extra two hours of cushion."
Penske Logistics works with shippers on a customer-by-customer basis to identify the best solutions for their supply chain needs, which could include increasing transit times or finding alternative crossing points.
"The better we can streamline and provide visibility at the border, the less inventory they have to carry," Coulter said, adding that transit times are critical and Penske works to find the right balance. "If they cut it too short, they have to expedite the load when it gets across the border. However, they don't want to put too much cushion in because it is extra inventory."
Penske Logistics' ClearChain technology provides a control tower view that allows Penske's employees to see how every part of the supply chain is fitting together. Penske also has staff at all of the major ports, stays in tune with customs brokers and ensures all documentation is accurate. "You have to make sure you have your basics down and those are right, so if you're delayed it is due to something outside of your control," Coulter said.
With certification from the Customs-Trade Partnership Against Terrorism (C-TPAT), Penske Logistics reduces border crossing times by employing Free and Secure Trade (FAST) lanes. Penske also relies on best practices to minimize delays associated with incomplete documentation.
The documentation surrounding a load can be extensive. For southbound shipments, there is a bill of lading, a packing slip, a commercial invoice and the master certificate, which is usually on file. "We recommend that we send that to the broker before a trailer leaves a facility so if there are any issues, they have time to address them," Coulter said.
There are several different touch points for cross-border freight, including the customs brokers and the drayage carriers. "Everybody has to be tied in and communicating. If one person is holding it up and the other person doesn't know, you get more delays. You need somebody quarterbacking that," Coulter said.
For some customers, intermodal is an option, but it can increase transit time. "You can go direct using U.S. to Mexico ramps that don't require a stop at the border, and we do that with certain customers. There is a whole lot of paperwork that has to be in place for that," Coulter said.
Penske Logistics and its in-Mexico operations, Penske Logistica, maintain significant investments in the region, including strategic locations along the border and a carrier network within Mexico.
Cross-Border Solutions
Penske and Penske Logistica, provide a variety of solutions for manufacturers and shippers in Mexico, particularly automotive manufacturers, such as:
Cross-border shipments via truck
Intermodal shipments
Transportation and carrier management
Distribution center and warehouse management
Lead logistics
Cross-docking
In-plant material follow-up
Penske offers:
Strategic locations around the border
Past experience managing cross-border operations for the nation's largest automotive manufacturers
Increased visibility to improve speed
Established relationships and certification with border/regulatory agencies to facilitate timely crossings
Proven technology to track and trace every load and monitor shipments
The ability to track inbound and outbound quantities to facilitate planning
Connections with local carriers to guarantee capacity
Utilization of procedures and practices that improve efficiency and optimize the network
Security practices that protect products in the warehouse and on the move
Technology and visibility to facilitate contingency planning to prevent and mitigate disruptions