Benefits of Multi-Client Warehousing
Grow your business, move closer to customers or add flexibility for surges in demand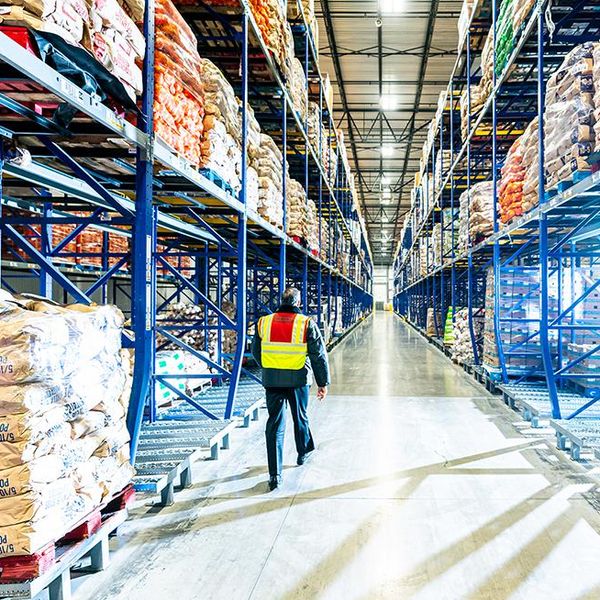 Companies looking to expand their footprint and move inventory closer to end consumers are choosing multi-client warehouses, which enable them to take advantage of a smaller space within a facility.
---
Don Klug, vice president of sales, distribution center management at Penske Logistics, said smaller companies with fewer products and inventory, as well as medium- to large-size companies, are utilizing multi-client locations. "Smaller companies are trying to get a footprint in any given area of the country, and even the medium- to large-size companies are trying to get closer to the consumer," he said.
Multi-client solutions make sense for customers needing 75,000 square feet of space or less. "If a prospective customer comes to us requiring 75,000 to 80,000 square feet, they still typically want multi-client if they can get it. But, if it is that size, we can look at a dedicated space for them," Klug said.
Another option is that Penske can secure space for a client and then sell space within the building to others. "As we sell into that specific warehouse, our client's cost will come down over time as overhead will be shared by other clients," Klug said.
There Are Several Benefits to Using a Multi-Client Warehouse
Cost-Effectiveness: Multi-client warehouses can help reduce costs because the customer is only paying for the space they're using at the time, Klug said. Penske is a member of the International Warehouse Logistics Association and most often uses IWLA contracts, which are month to month. "It has easy terms. If their business needs change or our business needs change, we can make adjustments," he said, adding that Penske typically updates pricing on an annual basis.
Flexible Overhead: Multi-client warehouses offer flexible overhead, enabling customers to remain agile without incurring additional costs. "We don't have to have a staff dedicated just to them. If they need more staff, we can move people from other areas within the multi-client warehouse," Klug said.
Visibility and Connectivity: Penske utilizes a robust warehouse management system, which can be set up quickly. The WMS provides inventory visibility and tracking and ensures products don't get mixed up or misplaced. However, Penske takes it a step further and physically separates clients' inventory within a multi-client warehouse. "We won't mix products on the same racking bay or shelf. The odds are you're going to have a whole row of racking dedicated to one client, and the next row will be the next customer's product," Klug said.
Currently, the warehouse market is tight, with roughly less than 5% vacancy, Klug said. If companies can't find available space, Penske can work with them on build-to-suit options, which takes approximately 12 months, Klug said.
Contact us today to learn more about how Penske can assist with multi-client warehousing needs.