Maximize Warehouse Operations with Continuous Improvement Initiatives
An efficient warehouse improves productivity, maximizes space and cuts costs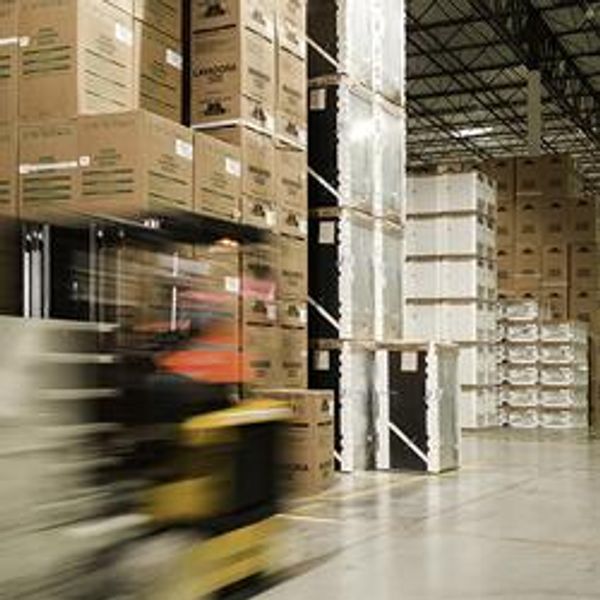 To help improve efficiency within the warehouse, Penske Logistics emphasizes continuous improvement and lean processes and principles, which focus on eliminating waste and reducing activities that don't add value.
---
As a result, lean is part of Penske's culture. It is a formalized process and a constant presence in the organization. The critical thinking skills, formality around the identification of opportunities, and then implementation of those opportunities runs through the organization.
A dedicated team of six quality managers led by the director of quality are all qualified in Lean Process Engineering. Lean principles are applied to all parts of the supply chain, and they are instrumental within the warehouse where layout and design and effective operations are crucial for quality and productivity, said Don Klug, vice president, distribution center management for Penske Logistics.
Structure and Organization
Klug said Penske Logistics also relies on the 5 S's within the warehouse. The 5S Kaizen principles improve the organization with an effective and efficient way to organize the work environment. "The purpose is to have a place for everything and everything in its place," Klug said.
The 5 S's have a Japanese foundation, and in English, it stands for: Sort, Set in Order, Shine, Standardize and Sustain. "If there is a trash can beside each dock door, you actually paint or tape the outline on the floor. You will see on the dock walls where brooms, dustpans or shovels are located via shadow boards," Klug said.
Continuous Improvement Training
To ensure all employees are constantly searching for improvement opportunities, Penske Logistics offers multiple lean and continuous improvement programs. One of the programs is Kaizen+, which provides a one-hour training for every associate and load planner on spotting waste in a program. There is a workflow to submit ideas, their supervisor or manager approves that, and we track those improvements for best practice sharing.
There is also a Kaizen committee at each location that meets bi-weekly to discuss continuous improvement. Every quarter, operations managers report to their area vice president, providing examples of continuous improvement.
Additionally, there is Lean Site Certification, a one-day training for management on quality management systems toolbox and methods. Audits are done to assess how well the tools are being used on a continuous basis and locations are recognized for performing at a high level.
Penske Logistics has created a lean challenge. Top supervisors receive a one-day lean project tools training. Then they implement a project with a mentor over three months and present it to top Penske leadership.
A Continuous Improvement Roadmap
As part of its services, Penske Logistics can work with customers to create a continuous improvement roadmap based on associate and customer feedback. The roadmap typically contains 30 to 50 improvement ideas ranging from solutions that can be applied immediately as well as those that may take six months to a year to accomplish. Progress is tracked through a formal tracking mechanism to see savings that is achieved monthly, quarterly and annually.
To learn more about how Penske Logistics can help uncover hidden opportunities within your supply chain, contact us.