Shippers, 3PLs Highlight the Need for Supply Chain Agility
The movement of goods is being transformed through the power of data-driven insights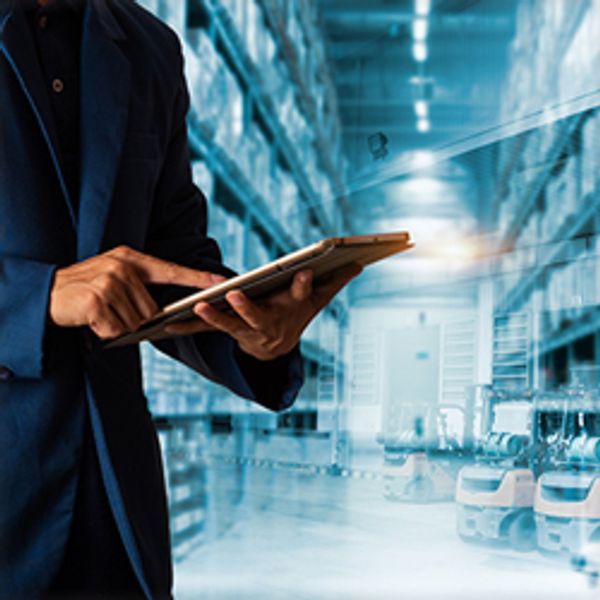 Nov. 13, 2018 - An efficient and reliable supply chain gives companies a competitive advantage. Yet shippers and third-party logistics (3PL) providers must be agile to meet the supply chain's increasing level of complexity.
---
Those are the findings of the 2019 23rd Annual Third-Party Logistics Study, which Penske Logistics presented during the annual Council of Supply Chain Management Professionals (CSCMP) EDGE conference in Nashville, Tennessee.
The ability to be agile and react quickly is paramount as retailers and manufacturers work to keep inventories low, respond to faster shipping demands and adjust to changes in demand patterns within the global economy, the study found.
Shippers Are Willing to Try New Approaches
John Langley, a Penn State University supply chain professor and the founder of the report, said that in an agile supply chain, shippers are able to respond to market conditions faster. While the majority of shippers said they understand the need for agility, 42 percent said they haven't made changes to increase their inherent agility over the past five years.
However, respondents said they are willing to try new approaches to help improve service and reduce costs. According to the study, more than half of shippers—51 percent—saying nothing is off of the table and they are willing to evaluate all pieces of the supply chain.
The desire to reduce costs, improve delivery times and optimize networks is driving a willingness to eschew traditional business rules, particularly with tightening capacity in the trucking industry, said study participant Andy Moses, senior vice president of sales and solutions for Penske Logistics.
"When there is no capacity, those conversations change," Moses stated within the report. "Today the focus is on maximizing utilization and resources, as they are becoming more limited, and moving products to the end user in the most economical way."
Investments in Visibility and Predictive Analytics
What's more, both shippers and 3PLs said they are making investments to increase supply chain nimbleness. About three-fourths of shippers (74 percent) and 3PLs (73 percent) said they plan to invest in supply chain visibility/control towers within the next two years. More than half of shippers (58 percent) and 3PLs (54 percent) are investing in predictive analytics.
Moses told researchers he expects to see increased use of technology throughout the supply chain, which may bode well for logistics providers.
"3PLs might be in a better position to make these investments because of the diversification of their customer base," he said. "They can spread the costs out and make more cost-effective decisions when investing in or creating new technologies."
Technology has helped 3PLs and shippers improve their ability to react quickly, and the movement of goods is being transformed through the power of data-driven insights, Langley said. The use of technology is exploding within every area of the supply chain, which is driving increased agility, the study reported.