Penske Logistics Uses Technology, Expertise to Protect the Cold Chain
Transparency and visibility are critical components of the cold chain that will continue to increase in importance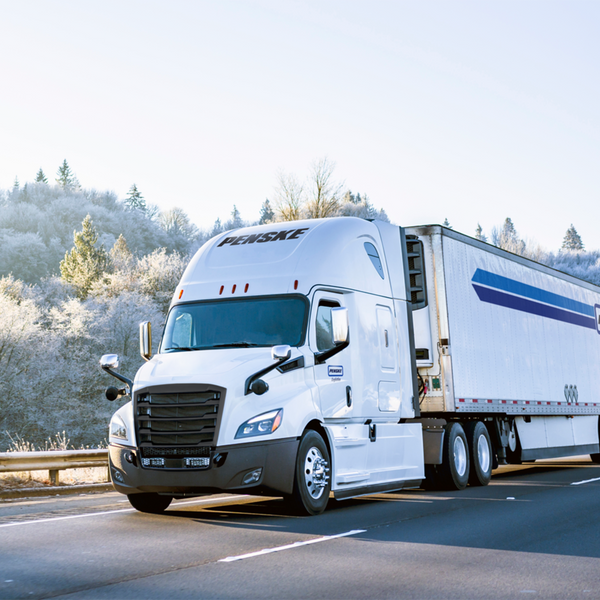 Safety and quality are critical within the cold chain, and Penske Logistics relies on data, technology and rigorous processes to maintain the integrity of every shipment.
---
"We bring technology, scale and expertise to the supply chain so the shippers can focus on their expertise," said Jeff Jackson, senior vice president of operations, dedicated contract carriage for Penske Logistics.
Penske uses technology to generate and streamline data, which creates additional layers of safeguards. We utilize various monitoring systems to maintain temperature integrity in our tractors, trailers and warehouse operations. "We have a lot of confidence in our technology suite, and how it supports our tactical operations in the field." Jackson said.
Penske has foundational platforms it operates from and then builds extension apps around them to provide even more functionality.
Once, Jackson visited the plant manager at one of Penske's grocery clients. "I asked him what keeps him up at night. He said, 'Tonight it is the crates because they don't come back from the store,'" Jackson said. "As simple as that, we created an app for the drivers, and implemented a systematic inventory reporting process that created visibility for the stores and the plant."
Jackson believes transparency and visibility throughout the supply chain will continue to increase across multiple partners. "Farm to table is the utopia, and everyone would like to get there," he said. Regarding compliance in the near term, he stated, "If I sit with my food safety team, they will tell me we don't see the rules changing much, but we expect more rigor around compliance."
Penske Logistics recently received Cold Carrier Certification from the Global Cold Chain Alliance. The certification recognizes cold trucking carrier companies that comply with the GCCA Refrigerated Transportation Best Practices Guide. It is the first certification of its kind focused on excellence in refrigerated transportation. "We're glad we have it, it's a differentiator in the marketplace" Jackson said. "It instills confidence with our customers that we are committed to product integrity."