Keep Data Secure and Deliveries on Time
ClearChain® security technologies provide best-in-class data protection for transport and logistics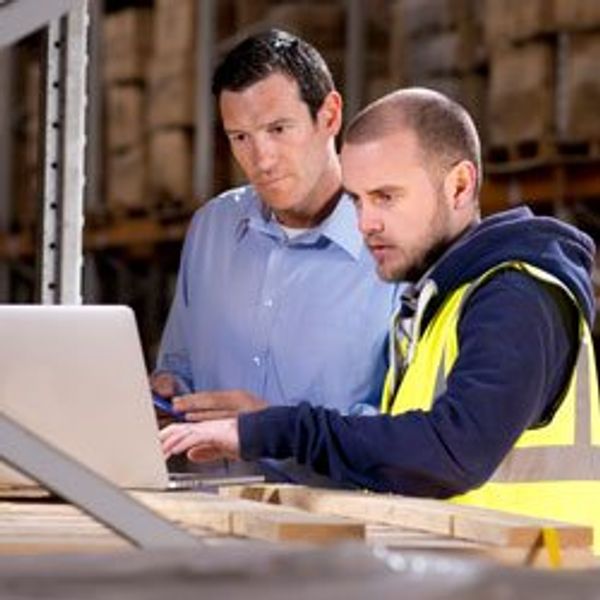 Information powers today's supply chain. That's why your data is one of your most valuable assets. Any potential risk to your data security leaves you vulnerable to theft, missed deliveries and poor customer service.
---
At the same time, you need real-time communication with your supply chain partners, and you need to make the quick decisions that give you a competitive edge. The supply chain depends on this rapid exchange of information. So your IT systems cannot fail, and data integrity must be maintained.
The experts at Penske Logistics protect customers' data as if it's their own. Applications within the ClearChain®Technology Suite meet or exceed best-in-class industry standards to keep information secure, reduce the risk for security breaches and provide data recovery if needed.
"Our customers care deeply about our IT security. They have a responsibility to their customers, and we have a responsibility to them."
—Scott Bortzel, vice president of IT delivery services, Penske Logistics
Constant Data Replication
To guarantee systems don't go down and to prevent any data loss, Penske utilizes two data centers that back up each other continuously. Data replication happens in both locations all day, every day. Penske Logistics performs regular drills, transitioning operations from one data center to another. This ensures the company can recover quickly in the event of severe weather or if a fire ever compromises one location.
Certified Penetration Testing
Penske Logistics regularly audits the security systems to test their vulnerabilities. PCI- and CISSP-certified security experts, who are sometimes referred to as professional hackers, perform penetration tests of the systems. This helps IT staff identify and correct any concerns. Firewalls and other security features installed by Penske ensure systems communicate securely. The firewalls allow sensitive communication to occur without intrusion.
Secure Remote Access
To minimize risk, Penske also ties its IT system to human resources. That ensures sensitive information can be accessed only by employees who need it, and prevents unauthorized users from accessing information. Quarterly audits on privileged system accounts and annual all-user audits on critical systems ensure data remains safe. In addition, Penske uses a strong encryption network when users access its internal network from an external network.
Proactive Patching and Scanning
Theft of goods is a concern within the transportation industry. High-dollar thefts can start with the stealing of business intelligence, shipping manifests or route information left unsecured. To prevent theft, Penske maintains a proactive approach to patching security vulnerabilities within its North American and global networks.
"Any data breach carries risks, including supply chain disruption and missed deliveries. Our best-in-class technologies ensure those risks don't happen."
—Scott Bortzel, vice president of IT delivery services, Penske Logistics
The secure flow of data is directly linked to the secure movement of goods. Penske's team of IT professionals and industry-leading providers constantly monitor the network for any potential threats. The systems can react to potential intrusions within milliseconds, ensuring no information is compromised.
From malware to hackers, the threats to your data increase daily. It's why data security is an ongoing process. Keeping your information secure is Penske's priority. It always has been, and it always will be.