White Glove Logistics
The role of the driver is evolving to be more comprehensive than ever – and includes representing your brand.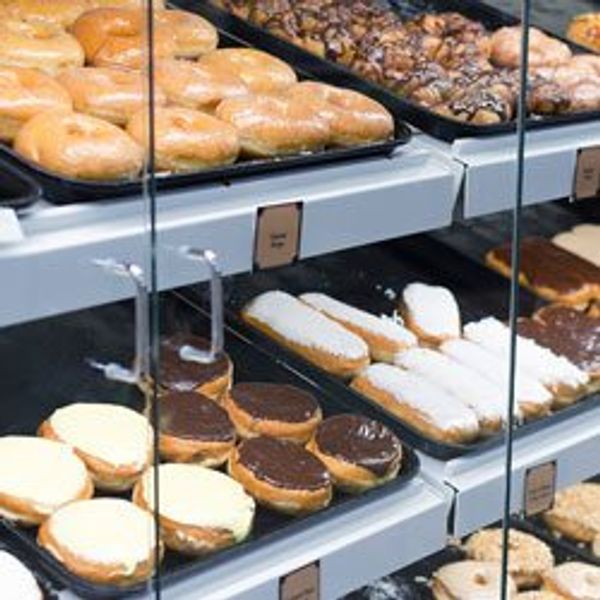 As a grocery manager in today's service-oriented world, you are likely obsessed with making sure your brand delivers the best experience possible for your customers. You juggle scheduling, purchasing and operations, making sure the fresh foods and rapid-replenishment items your customers demand are restocked frequently.
---
That's why truck drivers are such an important part of the service experience. Today's driver is making frequent deliveries, wheeling items in and out the door and restocking the shelves. He is recognized by your customers and is a visible part of your storefront.
The Changing Role of Drivers
In the past, companies' expectations of drivers were one-dimensional. But now, as the role of the driver is expanding to respond to the fast-paced needs of fresh chain environments, it is more essential than ever to hire the right person for the job.
Drivers' jobs remain as challenging as ever. Behind the wheel, they need to navigate through narrow urban streets or congested suburban roads. They need to be mechanical experts when it comes to truck maintenance.
In the era of the Food Safety Modernization Act (FSMA), drivers also need to be highly trained in safety and compliance, with expertise in material handling, storage and federal regulations. The driver must maintain the proper temperature in the trailer throughout the trip; handle all paperwork; track and transmit delivery data; and manage the returnable container process.
It's a tall order. Yet that's not all. Today's drivers need to be customer-focused too. That focus means working effectively with both store managers and manufacturers. It also means being nimble and quick enough to make multi-stop deliveries, on time, with patience and personality.
"Drivers need to be adept in loading and unloading, operating material handling equipment and delivering product on time and intact," said Tom Scollard, Vice President, Dedicated Contract Carriage, Penske Logistics. "Today's drivers are the face of the brand, and we make sure we hire and train people who can embody the kind of adherence to quality and detail that our customers want to see reflected in their products and services."
Customer Service On-The-Go
Front-door deliveries add an even more critical link between the delivery driver and the brand. This is especially true in the fresh chain, where convenience foods and rapid-replenishment items require frequent restocking.
Often the driver brings the product in via hand truck through the front door, where they're more likely to interact with customers and store personnel. A personable driver who knows the product and is comfortable in every aspect of delivery will help make connections with customers.
"During many deliveries, our drivers come face to face with our customers' customer," Scollard said. "So, in addition to the driving and delivery skills, appearance and proper representation of our brand and the customer's brand are critical. Now our drivers are no longer just behind the scenes, but are highly skilled individuals with a lot of responsibility." In many cases, today's drivers will even wear customer-branded apparel.
It takes a wealth of experience and expertise to understand what a high-stakes operation food delivery has become and to be able to deliver on that demand. Given the growing complexities of federal food delivery regulations and the evolving role of the delivery driver, it has never been more critical to partner with a premier third-party logistics provider that can deliver your brand.