Cold Chain Technologies for Food Transportation
Improve your cold chain process to ensure food arrives fresh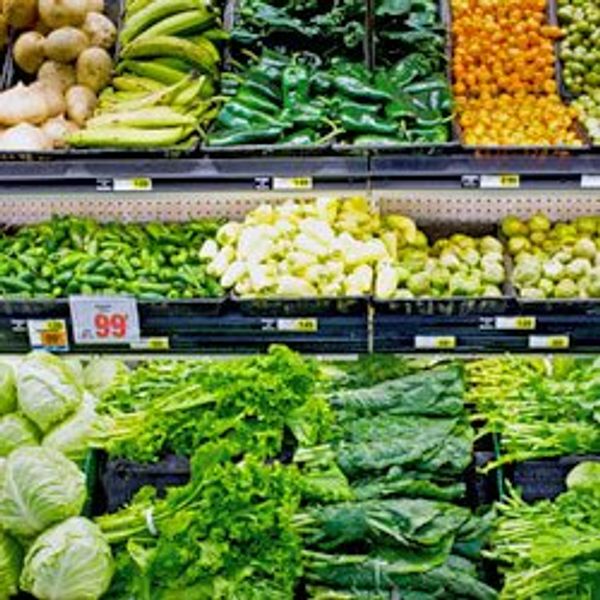 As a grocer, food purveyor or foodservice provider, you know that if you don't deliver the freshest food in the safest manner and shortest time possible – with built-in cost efficiencies to boot – you're going to have some pretty unhappy customers. And those customer expectations are increasing all the time.
---
There's a call for longer product shelf life, a consumer demand for the freshest offerings and a growing desire to know exactly where food came from. There's also a need, driven by multiple sources – including the Food Safety Modernization Act – to provide transparency and monitoring of every product from the moment it's harvested until it reaches the consumer's plate.
These are some tall orders, and the pressure is only increasing. But there is good news, and it comes in the form of a refined combination of human expertise and advanced cold chain technologies.
How Do You Ensure Fresh Foods Arrive as Planned?
"It's all about process, procedure and reliability," says Tom Scollard, Vice President, Dedicated Contract Carriage, Penske Logistics. "Leveraging the right level of technology is key to creating efficiencies."
When you have reliable equipment, a checks-and-balances procedure, and a firm cold chain process in place, your goal of getting your product where it needs to go – safely, on time and in the least costly manner possible – is definitely within reach.
Technological Innovations
Real-time tracking using GPS technology provides accurate temperature monitoring
Active monitoring adjusts temperature if there is a fluctuation
Passive monitoring provides a report at the end of the trip
Bar code inventory tracking systems – down to the item level
RFID devices that can be embedded into pallets or individual items
Technology in the Trailer
Properly- insulated containers
The right reefer unit for the job
Proper use of bulkheads, chutes and venting
Quality equipment: emissions-compliant trailers for optimum fuel- and cost-efficiency
Human Capital
Committed training of personnel and drivers
Firm grasp of proper loading techniques
Ability to use the available cold chain technology to its fullest capacity
Looking for Help? Ask These Questions of a Prospective 3PL Provider:
How do my processes need to change to meet or exceed my customer's expectations?
What innovations can I employ to extend product shelf life?
How can I ensure my products do not carry food-borne illness?
How do I handle reverse logistics?
How do I configure my supply chain to maintain the visibility required for recalls?
What measures can I take to ensure I am FSMA-compliant?
How can I make the most efficient use of product transportation?
What tools can I use to determine product conditions during transit?
What are the proper loading techniques for single- and multi-stop deliveries?
How do I avoid temperature fluctuations or other temperature-related events?
How can I be sure the driver will close the gaps in completing the full cycle of safe delivery?
What precautions do I need to take in order to avoid product spoilage?
How can I be sure my driver/delivery person adheres to protocols?
What tools are available to identify waste in time and costs through the delivery process?
Getting cold foods where they need to go in a timely, cost-effective and safe manner requires creating a supply chain where every link is secure and efficient. The more you establish a system of reliable checks and balances, the better your outcomes will be – and the more satisfied and confident your customers will become.