Hot Demand for Cold Storage Highlights Outsourcing Option
Selecting the right 3PL for cold storage warehousing is crucial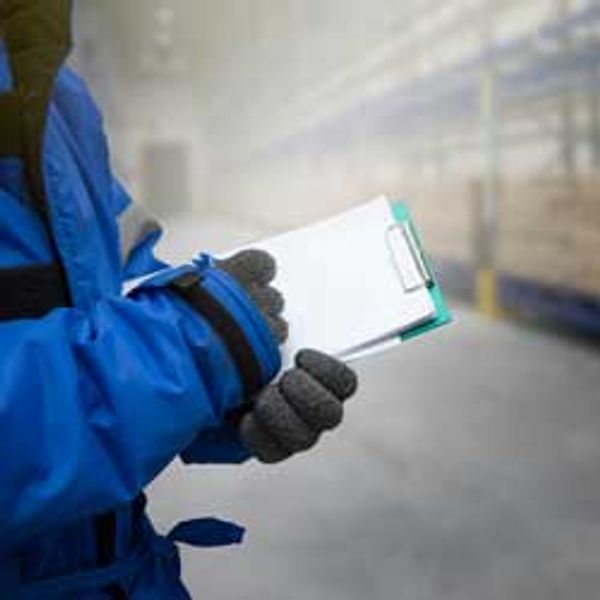 E-commerce is more prevalent today than ever. Whether it's a popular piece of clothing or the newest gadget, online shoppers want their purchases to arrive at their doorsteps sooner and quicker. And the same can be said about their groceries.
---
Because of this, the demand for cold storage warehousing is on the rise at a time when cold chain logistics are becoming more complex. The rising volume of e-commerce in the grocery business is one of the changes that is pushing up demand, according to a 2019 industry report by CBRE Group, Inc., the world's largest commercial real estate services and investment firm.
Refrigerated warehousing is becoming more and more of a hot commodity. This comes as a result of more people expecting faster grocery delivery services. Some see this increase in cold storage spaces as a way to accommodate this demand, putting more emphasis on choosing the right outsourcing partner in an increasingly competitive market for storage space.
What's Behind the High Demand?
Cold storage warehouses handle temperature-sensitive, perishable and frozen food products. This segment of the U.S. warehousing industry will experience an estimated four percent compound annual growth rate from 2018 to 2022 by value.
Several market forces are driving this growth, such as higher consumer spending in the e-commerce grocery channel. Currently, three percent of U.S. grocery spending occurs online, says the report. However, food and beverage online sales are expected to grow by an average of 22 percent annually by 2022.
Aside from rising e-commerce volumes, population growth and changing demographics, shifts in consumption patterns are expected to push up the demand for cold storage space. The demand for frozen and refrigerated prepared foods is on the rise, and more consumers are looking for healthier food options. In response, the food industry is eliminating artificial flavors and preservatives in various products, which means that many of these items must be stored in and distributed from cold storage facilities.
A Growing Space
For Penske Logistics, many customers operate in the food and beverage industry. Because of this, the company has seen firsthand how this sector has evolved over time and has adapted to meet the increased demand.
"Over the past few years, Penske Logistics has become known for its cold storage capabilities and offerings," said Don Klug, Penske's vice president of sales, distribution center management. "Approximately 20 percent of our warehousing space is cold storage, and we expect that percentage to continue to rise in the future."
Klug adds that consumer demands for fresher foods are becoming more challenging when it comes to ensuring fresher products for convenience stores and grocery stores. Consumers have grown accustomed to expecting that any given product or menu item appears and tastes the same when purchased at any or all of its respective chain locations. With that being said, what is the most efficient path in getting food from the farm or manufacturer to the store?
"More regional warehouse locations, as well as refrigerated/frozen space, to move products in the freshest method possible helps ensure the consumer gets exactly what they want in all locations," Klug said. "It's a difficult task to accomplish, but Penske Logistics is up to the challenge to provide solutions for our current and future food and beverage customers."
Third-Party Option
Choosing the right facility and operating it at maximum efficiency is no small task. Hence, it's not surprising that many food companies opt to use third-party specialists to manage their cold storage needs.
"Due to rising costs and increased sophistication of the technology used to move food through the supply chain, outsourcing has become common," says CBRE. An estimated 79 percent of America's refrigerated storage capacity is outsourced by food producers, distributors, retailers, online retailers and other enterprises.
The number of outsourced operations could increase as the demand for this type of storage space rises over the next few years. Moreover, cold storage is likely to become even more technologically challenging.
"For example, we are developing more sophisticated ways to record and monitor the temperatures of loads," says Steve Chambers, area vice president at Penske Logistics. The 4PL manages warehousing operations for leading companies in the food and beverage industry. Advances in remote sensing will help companies to monitor the status of temperature-controlled loads more precisely, he says.
In this more complicated, capacity-challenged environment, the need to select the right third-party provider for cold storage warehousing is more crucial than ever.