Four Elements of Contingency Planning within the Food and Beverage Industry
Improve your cold chain process to meet customers needs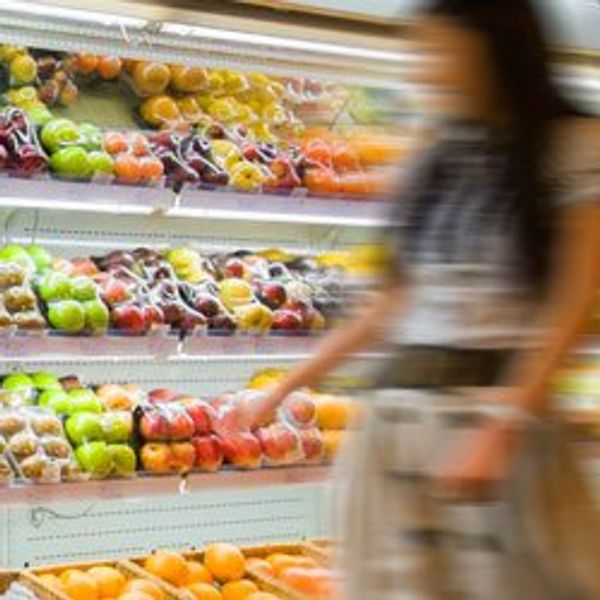 While contingency planning is a key element within the supply chain, it takes on even greater importance within the food and beverage industry. The combination of real-time supply of products, just-in-time deliveries and an industry that is vulnerable to weather and agricultural conditions means shippers sometimes have to shift their sourcing and routing of products with very little notice. As a result, their transportation needs can shift quickly as can available capacity.
---
"There is always this balance between fixed and dedicated resources and more variable resources in capacity," said Andy Moses, senior vice president of sales and solutions for Penske Logistics. "You can have fluctuations or disruptions that require you to shed capacity and you can have those that require you to quickly take on additional capacity."
Moses said that there are two types of contingency planning that organizations should go through—contingencies for normal surge requirements driven by weather or seasonality and contingencies for the disruptions from disasters, acts of God and labor unrest. "They intersect a little bit, but in the domain of the industry, it is fairly common to see these addressed separately," he said.
Moses said having multiple sources of capacity and being able to leverage those sources can help mitigate supply disruptions no matter what has caused them. Here are four ways third-party logistics providers, like Penske Logistics, are able to utilize their networks.
1. Leveraging Multiple Carriers
Whether shippers are responding to a seasonal surge, a large storm or a natural disaster, access to a large pool of carriers can ensure they have the capacity they need. Penske Logistics signs up to three to four new carriers each day and has a network of more than 2,000 under contract today. "We have the processes in place to add new carriers in 30-45 minutes. That is meaningful in this fast-paced world," said Moses.
2. Creating a Driver Pool
Given the current shortage of professional drivers, today's driver pool looks nothing like it did in the past. "There aren't easily accessible drivers waiting to be added to private or dedicated fleets to manage spikes, but having a broader network of multiple customers enables us to share resources back and forth as one ebbs and another flows," Moses said.
Not only can Penske Logistics borrow drivers from other operations, the company has ongoing agreements with third-party driver leasing resources. "When their phone rings, they are answering it because we're giving them ongoing business," Moses added.
3. Accessing Equipment
It is also important for shippers and carriers to have access to equipment on short notice along with areas to stage the equipment. Moses emphasized "A network of facilities comes in handy in these situations. If you're going to gather the equipment, where are you going to put it? We make that question go away for our customers."
4. Nailing Down the Details
In order for all parties within the supply chain to be able to react quickly, it is important to have agreements already in place. The agreements should also have some discussions of price. Moses said one client has asked Penske Logistics to be at the ready for certain types of contingencies. "When the bell rings, we're ready. We don't have to start negotiating and that makes it all faster," he said.