Managing Sophisticated Food Supply Chains in the E-Commerce, Omni-Channel Era
Planning and technology help tame complexity.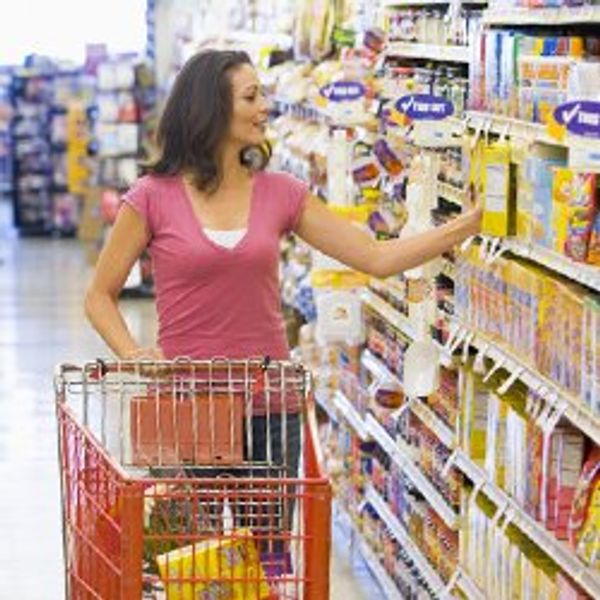 E-commerce, growth in the omni-channel and a proliferation of products mean that today's consumers are more demanding than ever. Not only are they looking for a wider variety of product choices, they expect those products to be in stock, whether they're shopping online or at their local grocery store.
---
What's more, technology means consumers have an increased number of purchasing options and can take advantage of an always-on shopping experience for items ranging from socks to macaroni and cheese.
All of this is placing added pressure on shippers and their supply chain partners. Logistics providers are working to ensure success by utilizing route optimization, incentivized scheduling, and real-time electronic tracking and communication. As a result, the $1.45 trillion logistics industry is experiencing growth.
Penske Logistics President Marc Althen said e-commerce has presented a number of opportunities for the company. "We have many retail and grocery customers that are either piloting or executing their e-commerce or omni-channel fulfillment strategies," he said.
Omni-Channel Fulfillment
Within the omni-channel sector, Penske helps customers plan, design and run fulfillment centers.
"We use sophisticated supply chain modeling tools and our engineering know-how to design complex transportation networks. We're able to optimize routing to reduce cycle times and improve customer service so that ultimately we can drive down costs for our customers," Althen said.
Managing the Warehouse
Today's supply chain partners are moving products from the manufacturer to the end user faster than ever. What happens within the walls of a warehouse is a crucial component of speeding deliveries, managing inventories and controlling costs.
Because consumers have more choices than ever, logistics and warehouse providers need to deal with an increasing number of SKUs while also being able to pick and pack them quickly and track where they are going.
Dave Bushee, vice president of logistics technology for Penske Logistics, said the key to success can be communicating with customers to understand when and how SKUs are changing and how to best manage them. "We work with our customers to manage SKUs, and it is one of the most difficult tasks that many manufacturers and retailers have," he said.
Bushee said Penske works diligently with customers to identify new SKUs, which ideally will be done well ahead of when the new merchandise arrives in the warehouse. "We try to work with our customer to identify SKUs, capture the relevant information and make recommendations. Then we do the necessary work to receive it, slot it, pick it and ship it in the appropriate manner."
Slotting Product Properly
Once Penske knows new SKUs are coming, the warehouse team works to determine the best way to store the product. "You want to use the least amount of labor to move that product from receipt to the pick," Bushee said. "You're constantly trying to be efficient and maximize the number of picks that an associate can do within a facility."
Penske engineers assess how much the warehouse will hold and how the product will be picked—either by the case or individually. The process can sometimes be done in as little as a day.
Examining the Velocity
For all products within the warehouse, particularly perishable grocery items, Bushee said velocity matters, as do packaging dimensions. Once product is in the warehouse, Penske examines data on how often the SKUs are moving. "You're constantly looking at the velocity of the SKUs and then re-engineering your warehouse to match that," Bushee said.
Tracking Each SKU
Warehouse management systems provide the opportunity to track a product from receipt to pick, which is becoming increasingly important, particularly to grocers, Bushee said. Through its warehouse management systems, Penske can track products down to the SKU, which can be useful in the event of a recall.
"It is a configuration within the WMS, and you can determine how you want to track it," Bushee said. "The parameters are dictated by our customer."
Adjusting on the Fly
The proliferation of SKUs and the rapid pace at which they can change also adds to the need for warehouses to be nimble. Bushee said it is common to adjust the slotting location within the warehouse based on the season, upcoming promotions or ahead of supply chain disruptions. "We work with our customers to ensure we can handle the volume and to make sure product gets where it needs to go," Bushee said.