Agile Supply Chains That Go the Extra Mile
To stay ahead of competitors, manufacturers must be able to adapt quickly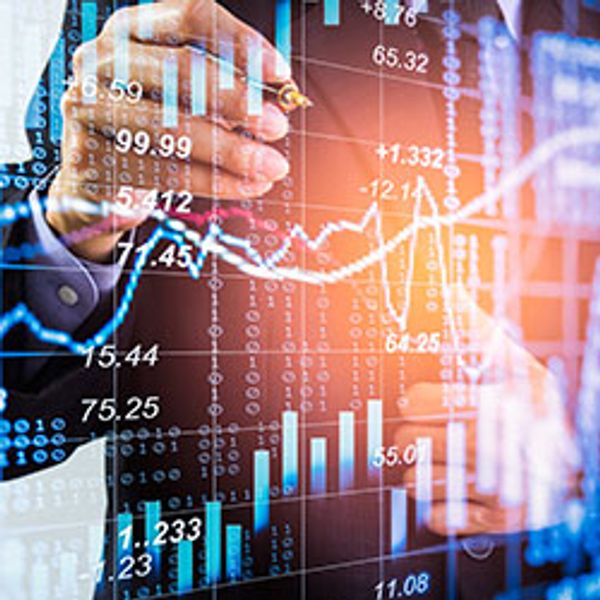 Supply chain agility – the ability to flex with market changes – has never been more important. What features enable a supply chain to react with this all-important capability?
---
A facility for sensing change and for formulating and implementing responses is key, but in today's competitive climate, companies need to raise the bar even higher. Such is the pace of change: that manufacturers must anticipate market shifts and react rapidly on the fly when necessary.
This level of agility has various components such as 20/20 supply chain visibility and advanced analytics – and the resources of third-party logistics providers.
Multiple Drivers
Of the many competitive forces that buffet markets, the phenomenal growth in e-commerce is one of the most visible. Demand volatility, less tolerance for service failures and seller churn are some of the challenges that the rise of e-commerce has unleashed on manufacturers.
In online markets, "a supply chain that lacks agility can undo even the most successful marketing campaign with stock outs," observed LeAnne Coulter, vice president of freight management, Penske Logistics.
The trend toward more product customization also reinforces the importance of an agile supply chain. Customizing products can drive up the SKU count and compound the demand volatility that has become the norm in many markets. Building agility into supply chains helps companies adapt quickly to these shifts. In the auto industry, for instance, "adjusting manufacturing facilities and changing the points of customization to be closer to the customer" help manufacturers to acclimatize lean operations to fast-changing markets, Coulter said.
Another route to agility is postponement – where the final configuration of a product is delayed so that the manufacturer can take advantage of more accurate demand data. It's a well-established method for attuning supply chains to fluctuating demand patterns, "but exceptions still happen, and it is critically important that manufacturers have excellent visibility into supply chains and are able to integrate the latest demand information into their operations," explained Coulter.
The need for agility extends to a company's internal operations. For example, Penske recently helped a large manufacturer with a high SKU count to introduce more flexibility to its processes. The company learned how to quickly adapt production lines when flows of materials or components for a product were interrupted. Rapidly switching to another product enabled the enterprise to keep its lines running until the supply delay was resolved. The rapid reaction feature required superior visibility into its supply base and associated distribution channels, as well as quick-fire decision making.
Aside from broad market trends, companies also must flex with periodic changes such as an abrupt tightening of capacity in freight transportation markets. "These markets test manufacturers," said Coulter. In response, companies need to quickly evaluate different distribution options such as deploying cross docks and capacity pooling that do not add too much cost to supply chains.
Provider Route to Agility
Rethinking supply chains as markets change requires deep domain expertise and substantial technical resources. Tools such as big data analytics and artificial intelligence are now deployed to determine which supply chain solutions are the most effective in given situations, and to refine these solutions by learning from experience.
Manufacturers often turn to third-party providers such as Penske Logistics for these resources. In addition to offering specialist expertise, a provider can be called in when needed. This is especially important in maintaining a high level of supply chain agility, since market conditions can turn very quickly, creating an urgent need for a response.
Another benefit that third-party providers bring to the table is that they are continuously developing methods for improving supply chain agility in different verticals and can apply this knowledge across industries. "When we solve problem 'x' for a customer, everyone benefits," Coulter pointed out.
And it's not just large manufacturers that need this kind of support. "It is less about the size of the company than how they operate," she said. For example, small or mid-sized manufacturers that rely on suppliers in regions that are vulnerable to inclement weather need to be agile in much the same way that a large player does. "If a storm is about to hit a supplier, maybe we will run extra shifts and flow material from the supplier to support the new schedule. We'll move finished goods out before the storm hits and tie up less inventory," explained Coulter.
Headwinds and Opportunities
Looking ahead, the changeability of markets is unlikely to abate – nor is the importance of supply chain agility.
Responses to such changes could include more extensive networks of distribution centers, cross docks and other interchange points to move freight and widen the logistics options available to manufacturers.
Coulter believes that there are substantial opportunities to expand the linkages between supply chain visibility data and artificial intelligence/machine learning technology.
Third-party providers with the requisite supply chain management and technical know-how – and the physical infrastructure to support different supply chain configurations – will play a central role in meeting these challenges.