Is Your Company at a Turning Point?
DCC can help you choose a new direction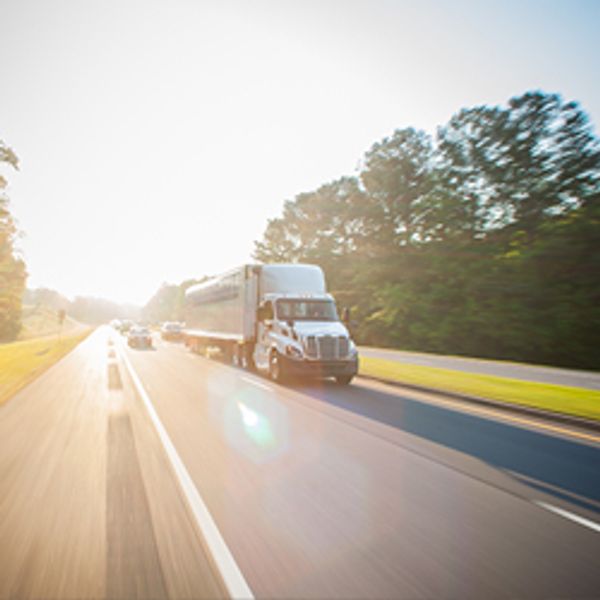 In today's highly dynamic competitive environment, companies often change direction tactically, strategically or both. These changes can come in many forms, such as the arrival of a new management team or a lucrative market opportunity the company decides to pursue.
---
In these situations, a company might need to reconfigure its range of competencies to meet the new challenge. If the reshuffle requires competencies that are far outside the organization's current portfolio, it may not make sense to invest in acquiring them. Or capabilities the enterprise already possesses could be rendered redundant by the planned changes.
An example of such a competency is transporting freight. Perhaps the change in direction calls for specialist logistics know-how that the company does not have internally. Another scenario is where the organization decides to shed its logistics resources that are no longer core to their operating model but that still play a role in ensuring products reach end customers.
In such instances, a dedicated contract carriage (DCC) arrangement, also commonly known as dedicated transportation, can be the best solution. A DCC solution can supply the trucking logistics capabilities the company needs to support its tactical or strategic shift without having to commit the organization to resources it lacks or no longer wants to operate.
Ideal Option
"Decision points like these are termed 'trigger events' in that they trigger a review of the company's existing set of capabilities," explains Tom Scollard, vice president, dedicated contract carriage, Penske Logistics.
Such events and the reviews they initiate tend to play to the strengths of the DCC model.
The Guide to Dedicated Contract Carriage, a detailed guide to selecting DCC providers published by Penske Logistics, defines DCC as "a for-hire carrier dedicated and contracted exclusively to one shipper."
Businesses that employ this transportation service "direct the execution of resources through a dedicated agreement while relinquishing the responsibilities associated with managing a private fleet."
In the context of a trigger event, relinquishing responsibility for logistics solutions as part of a DCC agreement enables a shipper to focus on executing the changes to its core business plans to make. Moreover, if logistics is critical to the success of the new strategy or tactical shift, the expertise of the third-party logistics DCC service provider is a vital part of the plan.
New Models for Old Methods
As mentioned, an example of such a change is a new business opportunity that requires a company to adopt competencies that fall outside of its current area of expertise.
This was the case for aluminum manufacturer Novelis North America, when it faced a new challenge to provide a continuous supply of coils of aluminum sheet to support the production of a new pickup truck. The truck was made by a customer in the auto manufacturing business, in plants located hundreds of miles away in Detroit, Michigan.
The solution Novelis developed for the customer was a closed-loop recycling network that moves finished aluminum coils from a fabrication facility in Oswego, New York, to various production stamping plants in Michigan, New York and Kentucky. The aluminum scrap generated during the stamping process is collected in custom-built trailers and then transported back to the Oswego re-melt facility where it is recycled and incorporated into new production coils. The entire process runs 24 hours a day, 365 days a year, with a truck heading out approximately every 40 minutes.
Initially, the company lacked the equipment and expertise needed to support this innovative logistics network. In response, Penske Logistics and Novelis partnered with a trailer manufacturer to custom design a universal trailer for the operation as part of a DCC agreement. The multi-purpose trailers are the core element of the dedicated fleet that underpins the program.
"We also developed an operating schedule utilizing a 24-hour relay system that keeps the equipment moving to make it as cost-effective as possible," says Scollard.
Safety was a key consideration. The machinery inside Novelis North American's Oswego plant moves 25- to 30-ton coils of aluminum every minute. This fast-moving operation must fulfill just-in-time deliveries to the automotive customer without compromising safety.
Another trigger event that can inspire a company to enter into a DCC agreement is a change in leadership.
"Sometimes a new management team takes a fresh look at the way things are done in the organization, and decides to make changes," says Scollard. And these changes can encompass competencies such as freight transportation.
For example, the senior management team might decide that it does not want the company to be responsible for the liabilities associated with operating the private fleet of trucks it currently owns. A DCC model is an obvious alternative, since this logistics option allows the company to divest its truck owning responsibilities while retaining the transportation resources and expertise it still needs to support the core business.
Choose an Agile Provider
To remain competitive, companies must flex with market changes and shifting strategic goals. Given the rapid pace of change, this can be a difficult challenge.
DCC-based supply chains help companies to meet the challenge because they are inherently flexible and can be tailored to the business models they support. But companies must choose DCC service providers that offer a wide range of logistics resources and in-depth change management experience.