Tight Trucking Capacity Has Shippers Moving to Dedicated Transportation
When shippers need guaranteed capacity, many look to 3PLs to provide the solution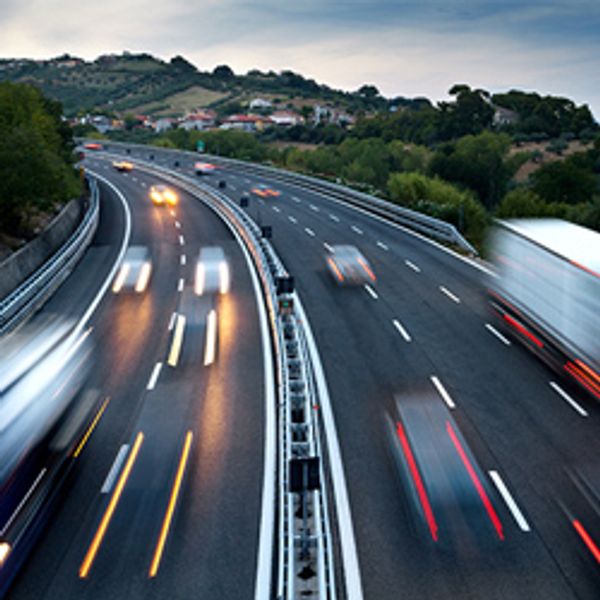 Over the last several years, the North American trucking industry has seen an incredible amount of freight demand thanks to a robust economy, historically low unemployment, and strong consumer confidence and spending.
---
The longer-term outlook for freight demand also remains strong. In fact, the American Trucking Associations (ATA) recently released its latest Freight Forecast report. Freight volumes are now projected to further increase by another 35.6 percent by 2029. Truck volumes are expected to grow 2.3 percent per year from 2019-2024 and 2.2 percent annually for the next five years.
While booming freight markets are good for trucking, many shippers have been hit with skyrocketing open market rates for transportation due to the lack of available trucking capacity. Trucking capacity has been tighter due to the stronger economy, a shrinking available labor pool of truck drivers and ever more stringent safety regulations around driver hours of service and use of electronic logs.
Shippers have had a challenging time keeping up with a lack of trucking freight capacity and the widely fluctuating rates for freight transportation by truck and other modes. Shippers are feeling the impact of higher freight rates across a variety of industries including: manufacturing, food and beverage, retail and consumer goods. In addition to escalating freight rates, driver and truck shortages can also lead to delivery delays for shippers, which further challenges supply chain efficiency.
Shippers Fighting Back with Dedicated Transportation
As a way to combat the forecasted protracted challenges of freight capacity and sure up capacity on-demand, shippers have a couple routes they can go:
Add to their own driver pool and existing private truck fleet capacity
Attempt to partner with additional trucking carriers
Outsource transportation entirely to a third-party logistics provider for dedicated transportation also known as dedicated contract carriage (DCC)
An option that is growing in popularity for shippers is the use of dedicated contract carriage. Shippers are increasingly moving toward third-party logistics providers (3PLs) like Penske Logistics and dedicated transportation solutions as a way to navigate the unstable and tight freight market to sure up costs and capacity. DCC arrangements lock in rates and capacity for shippers regardless of any turbulence in freight markets.
As the Council of Supply Chain Management Professionals' 2018 State of Logistics Report lays out, using major dedicated transportation carriers offers shippers not only dedicated capacity and certain rates, but also incomparable technological resources like advanced transportation management (TMS), freight tracking systems and measurable performance.
Andy Moses, senior vice president of sales and solutions for Penske Logistics, points out what separates Penske's dedicated transportation solutions from the rest of the pack:
"Beyond our thousands of safe, professional drivers, we have contracts with more than 12,000 motor carriers in our network, which enables Penske to assemble multiple sources of capacity as-needed for our shipper customers," Moses said.
"Our shipper customers can rest easy knowing they have a specific number of loads covered by Penske Logistics dedicated transportation, regardless of what happens with freight rates more broadly in the market," said Moses.
When shippers desire guaranteed trucking capacity, or need to provide "white glove" delivery service levels to their end customers, a dedicated transportation solution delivers the level of control they need. With their own fleet of branded trucks and well-trained drivers from Penske Logistics, shippers never need to worry about timing their truckload or competition for less than truckload capacity freight.