Freight Brokerage Provides Flexibility to Fill Gaps, Meet Shifting Demand and Accommodate Growth
The benefits of using outside resources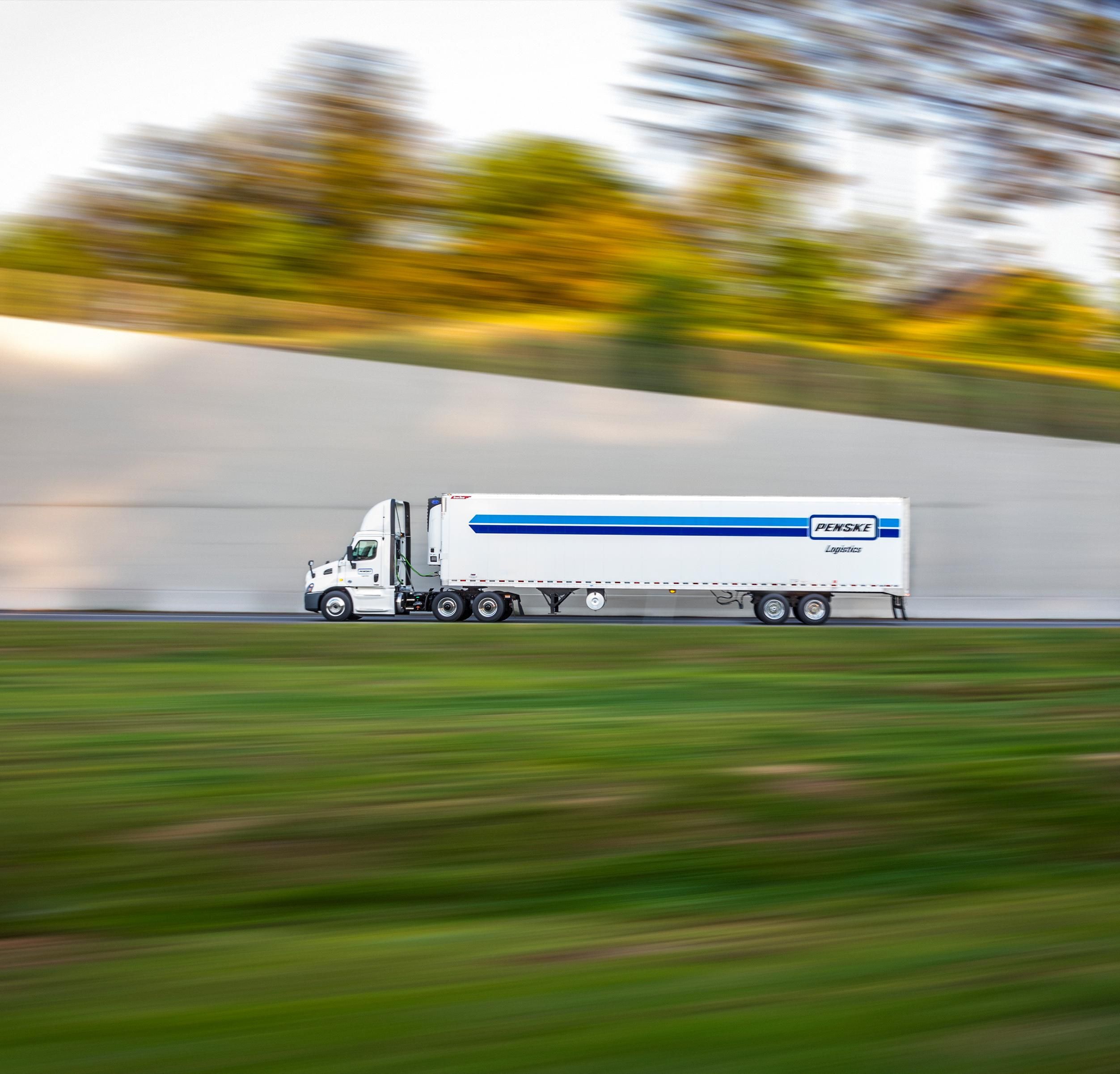 Effective supply chains require agility, and freight brokerage offers the flexibility shippers need as they respond to market changes, surges in demand, and planned or unplanned growth. Supplementing existing transportation modes or lanes is common for shippers, especially with the supply chain challenges we face today, and brokers can help find additional capacity when it's needed.
---
"Due to the breadth and depth of brokerage, our network is larger than asset-based providers," said Brian Kenney, vice president of brokerage for Penske Logistics. "We can provide spot capabilities and capacity during shippers' peaks and valleys. If you need more capacity, we can get that. If you need less capability, that is not an issue."
Tapping Into Critical Capacity
Most trucking companies within the U.S. have one to five trucks, and these smaller carriers make up 86.5% of the trucking market. Those with six to 50 trucks make up another 12% of the market. "Brokers can take all of those small carriers, aggregate the long tail of capacity and act like a large carrier," Kenney said.
Utilizing all available capacity is especially important when availability is tight or drivers are scarce, which is common in today's operating environment. This is critical when shippers need to flex to meet surges or disruptions. The past few years have created several challenges for shippers, with many having to source alternative suppliers and develop new supply chains.
"For example, alcohol companies had record volumes, and they were sourcing aluminum [for cans] wherever they could get it," Kenney said. "Companies that used to source locally are now sourcing from new areas, some globally." These shifts in supply chains can also create shifts in modes. "If you want to ship air, ocean, rail or truck, we can provide a solution," Kenney said.
Not all freight is created equal, and brokers are often called on to handle inconsistent lanes or loads that don't match a carrier's network. "Because of our deep carrier base, we can work with customers that have 100 loads a day or that customer that just needs one load per month," Kenney said, adding that brokers can fill any gaps in shippers' lanes.
Driving Efficiency
Penske Logistics can also evaluate a shipper's overall network to see if there is a more efficient way to optimize loads. Increasing optimization creates more paid miles for carriers while cutting costs for shippers and improving sustainability, which is becoming more important as companies focus on their environmental goals.
"We can look at the network as a whole. There may be opportunities to consolidate multiple less-than-truckload shipments into one truckload or cross-dock, so loads are touched less and shipped more efficiently," Kenney said.
Accommodating Growth
Penske Logistics freight brokerage services can act as a gateway service for growth, allowing businesses to scale with their transportation provider. Because of the flexibility, shippers don't have to commit to more capacity than they need until they need it. While the ability to grow is essential for all shippers, it is significant for small to midsize companies. As companies think about future growth, choosing partners that can meet future needs, such as expedited loads, multiple modes, cross-border operations and global shipments, is essential.
"With Penske Logistics, we have a truly international offering and operate across both borders in Canada and Mexico. We can move almost anything anywhere in the world," Kenney said.