Six Things to Look for in a Freight Forwarder
Because freight forwarders are charged with storing and shipping your goods, visibility and reliability are essential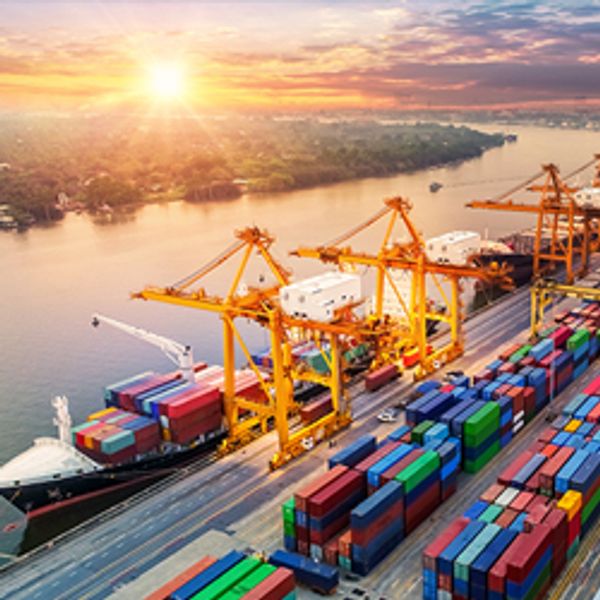 Freight forwarding – moving freight between international locations – has highly regulated legal and country-specific stipulations that must be managed appropriately to ensure the seamless movement of cargo.
---
"When you are moving products through country lines, there are very specific requirements with how you document the paperwork and the customs controls that are in place," said Andy Moses, senior vice president of sales and solutions for Penske Logistics.
Unlike freight brokers, freight forwarders typically ship freight under their own bills of lading and store freight at their warehouses. They have the authority to move shipments through customs and from country to country.
Here are six things you should look for in a freight forwarder:
Freight-Specific Expertise: Certain types of freight require different declarations. For example, declarations for medical or biohazard shipments differ from those for steel and grain. A freight broker must understand the laws associated with each type of freight.
Country-Specific Expertise: Each country has paperwork requirements for moving freight. A freight forwarder needs to be well versed in the regulations for each country, or shipments could be delayed. Freight forwarders also must have a deep understanding of the terminology used on international shipments. For example, The International Air Transport Association releases codes for international air transport, called IATA codes. INCO Terms, which were created by the International Chamber of Commerce, address ocean freight.
Around-the-Clock Availability: A shipper must have 24/7 access to its freight forwarder. In turn, the freight forwarder must have around-the-clock access to the asset-based companies they work with both within the U.S. and abroad.
The Right Licenses: Freight forwarders must maintain the proper licenses to serve their clients. For example, Penske Logistics has an Indirect Air Carrier License, which is issued under a Transportation Security Administration (TSA) program. Each Indirect Air Carrier must adopt and carry out a security program that meets TSA requirements. This license allows Penske to tender freight with world airlines. Penske Logistics also has a Non-Vessel Operating Common Carrier License, which allows it to go directly to steamship lines, such as Hanjin, Maersk or Evergreen. "We work with the large steamship companies on a contractual basis, so we don't have to go through someone else to get to a steam line," Moses said.
Visibility: A freight forwarder must be prepared to track, trace and report on each step in the international shipping process. This level of visibility ensures shipments move as planned. If an exception occurs, real-time visibility enables timely intervention to get a shipment back on track. "We have built out our technology and have several ways to reliably come back to customers with information at any given time," Moses said. "The customer has visibility and an update on how freight is moving, anticipated delivery dates and any anticipated delays."
A Strong Network: Freight forwarders rely on asset-based providers in the countries in which they work. Penske has spent several years building its network and developing communication tools with its asset-based providers abroad. In addition to working with a proven, reliable network of providers, Penske Logistics has its own asset-based fleet in the United States and Canada.
How Penske Logistics Can Help
The freight forwarding experts at Penske Logistics move large commodities and handle hand-carry requests.
"If you're in England and I'm in San Francisco, and you need an actual wet signature first thing in the morning, we can arrange for someone to get on an airplane and bring it to you," Moses said.
To learn more about Penske Logistics' freight forwarding expertise, call 844-854-8442.