The Shift to Freight Brokers as Primary Carriers
Many shippers are loading their routing guides with freight brokers as the choice of record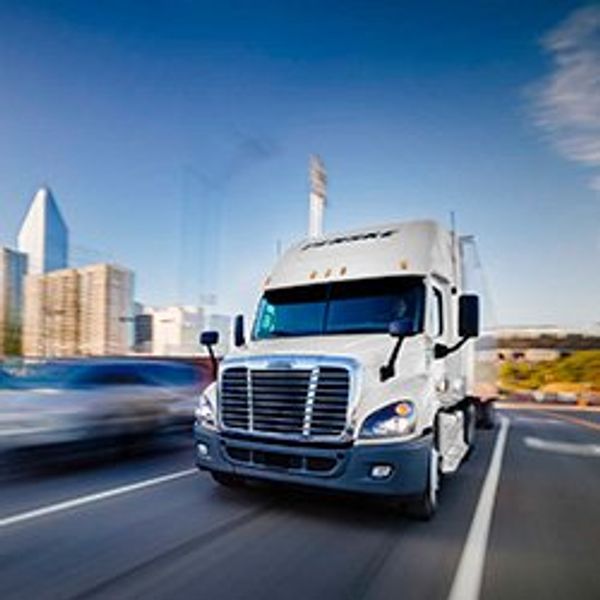 Many shippers have abandoned the strategy of focusing on asset-based carriers and are now loading their routing guides with brokers as the choice of record.
---
Additionally, brokers are more and more able to meet the detailed requirements of many shippers and fill the same strategic partner concept an asset-based provider typically holds.
From our point of view as a transportation management provider, Penske has been involved in many shipper bids of late and asked the question: Why the big swing in strategy?
Going for Freight Brokers
Here's what we are finding:
Capacity is a key driver to shifting contracted lane business to brokers. Many brokers are able to leverage their carrier base and relationships to meet the ongoing demands of shippers. In addition, the equipment demands many shippers placed on carriers were typically difficult for brokers to meet; they now can be met.
Visibility and reliability that is on par with any asset-based provider. One of the biggest reasons shippers shied away from brokers was a lack of visibility. In many cases, the service issue was one of perception more than anything. With today's tracking technology, there is no longer a void in visibility.
The concept of dedicated capacity was traditionally held by an asset provider. We have seen many brokers now fulfill the same service using their provider base. This has allowed shippers to take advantage of the favorable pricing that many brokers provide.
There is no lack of a capacity constraint or forecasted constraint in the near future. There is plenty of capacity in the market. Looking forward into 2017, many economists predict favorable capacity, with little concern for tightening demand. This has allowed shippers to expand their use of brokers.
Hybrid solutions seem to be common. In this scenario, the shipper consolidates the asset carrier base to a small pool of managed carriers. This allows them to build a strategic relationship with the asset-based carrier, helping the service provider match lanes where they are strong or need freight, providing the carrier lanes that are consistent and predictable.
Many shippers then single source the tail activity; overflow shipments; and those that are ad-hoc or do not meet the standard shipment profile to brokers. This allows the brokers to perform where they are strong. From our perspective, this is a good strategy to deploy through your annual procurement cycle.
Looking Ahead
The trend to utilize brokers will continue, especially as we see capacity tighten and rates escalate.
A few thoughts to ponder moving forward:
Will brokers still be able to meet the needs of shippers?
Will the partner carrier networks that brokers rely on begin to take their assets elsewhere to improve margins?
How will asset carriers react to long-term customers who have focused on brokers in a soft market?
Unfortunately, many of these questions cannot be addressed with quantitative data and we will have to wait for market conditions to change before we know the answer.
Becoming a Preferred Shipper
Shippers with a hybrid strategy will be able to best navigate tightening capacity. We all want to be the preferred shipper. A partnership with the asset carrier — and broker — will be your key to ensuring that a carrier and broker treat you as the preferred shipper.