Outsourcing Transportation Management Helps Shippers to Weather Market Storms
3PLs can provide agile transportation networks to help you stay competitive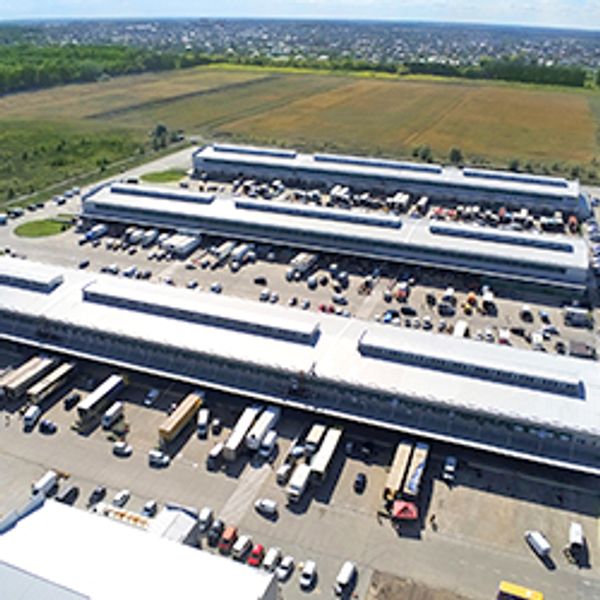 As supply chains flex in response to ever-changing market pressures, how can shippers maintain agile transportation networks that continue to operate at maximum efficiency?
---
It's a challenge that has become more difficult over recent years, in line with increasing market volatility and customer demand for higher service levels and lower costs. Time-sensitive deliveries, lean supply chains, increased demand uncertainties and shorter product lifecycles have all increased supply chain complexity. Additionally, carriers' network configurations are in flux as providers adjust to market conditions, requiring shippers to revisit these relationships on a regular basis.

"The fundamentals of supply chain management and transportation networks are constantly changing," says LeAnne Coulter, vice president of freight management, Penske Logistics.
Many shippers find that outsourcing transportation management (TM) to an experienced fourth-party logistics provider such as Penske Logistics gives them the responsiveness they need to stay competitive, handle disruptions or take advantage of new opportunities.
Multiple Market Drivers
As a barometer of economic activity, the freight transportation market is sensitive to macro factors such as levels of unemployment, global trade tensions, and fluctuations in industrial output. These market forces have been highly changeable over the last decade or so, which is part of the reason why managing the movement of freight has become more daunting.
Structural gyrations compound the effects of these macro-level disturbances. Shifts in trucking capacity, professional driver availability and consumer demand as well as the continued growth of e-commerce and omni-channel supply chains are also part of the mix of market drivers.
The Outsourcing Solution
Shippers need to monitor these fundamentals and ensure that their transportation networks are agile enough to respond quickly to market fluctuations and shifting demand. Many possess the resources and expertise to keep pace; an increasing number are turning to experts such as Penske Logistics to manage this vital part of their businesses.
Outsourcing the TM function enhances network agility in ways that have gained in importance as the commercial climate has become more unpredictable.
An example is a facility to attune transportation networks to the current environment. Penske often starts outsourcing relationships with an evaluation of the shipper client's transportation needs, says Coulter. "When was the last time the network was analyzed, how is it structured and how well is it functioning in relation to the company's business plan and its objectives over the next three to five years?"
In addition to providing a health check, this type of analysis reveals where the opportunities for improvement lie and what challenges to address in crucial tactical areas such as Six Sigma certification and the adoption of lean practices.
Another critical benefit that comes with outsourcing is access to Penske Logistics' wide-ranging logistics expertise and extensive portfolio of carrier relationships. These resources are essential to building agility into transportation networks. For instance, by tapping into a vast network of carriers and established carrier relationships, shippers can find the right capacity quickly, thereby maintaining the service levels that their customers expect.
A core part of this expertise is Penske's ClearChain ® technology suite. However, Coulter emphasizes that "for us, technology is an enabler — not a total solution on its own." It's important to keep in mind that "misapplying technology can be very detrimental to the performance of a transportation network," she adds.
Again, the key is the extensive logistics expertise that Penske brings to the table. Also, the ability to provide "one source of truth" across complex supply chains and deploy analytical technologies such as machine learning to support long-term planning. Scenario planning is increasingly important as a strategic tool, says Coulter. "We use it to help customers understand their options and to trigger changes in direction when needed."
Speed Up to Stay Ahead
The need for agile transportation networks is unlikely to fade in the foreseeable future. Regulatory changes and the emergence of autonomous vehicle technology are just two of the disruptors that lie ahead. Companies are learning to "manage through volatility," says Coulter. Partnering with a logistics expert can accelerate their journey along that learning curve.