Increase Visibility to Gain Control of Your Supply Chain in Rapidly Changing Times
Identify data points, gaps and critical KPIs in your supply chain so you can respond quickly to disruptors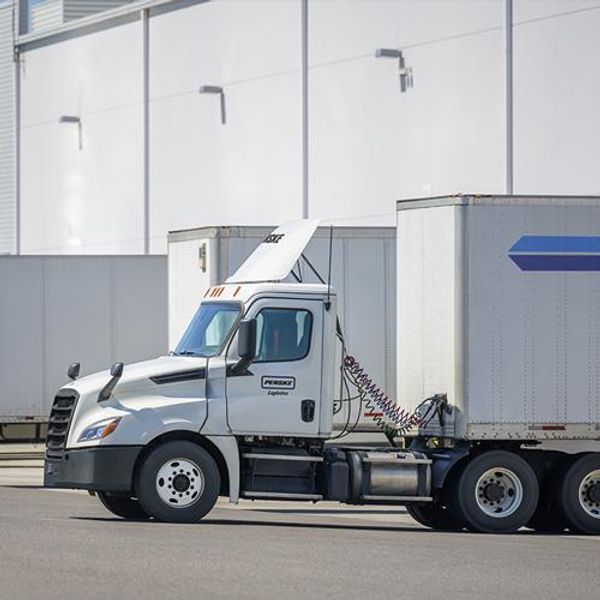 A strong supply chain is central to effective operations, but anything from rapid growth to external forces can disrupt operations. When a supply chain is out of control, the right people, processes and technology can bring it back in line to improve service, optimize routes and reduce costs.
---
"You can imagine how quickly something spirals out of control if you don't have precise command over what you have and where you have it or when it is going to get there," said Andy Moses, senior vice president of sales and solutions for Penske Logistics.
See the Entire Supply Chain
Having an accurate line of sight into each part of the supply chain helps keep it in check. Near real-time information is critical to today's supply chain. Knowing where products are and when they will arrive can speed decision making, inform orders and help mitigate problems before they occur.
Improved visibility directly affects inventory management. When all parts of the supply chain are connected, systems can combine data on inventory practices and levels with supplier lead times and anticipated demand to inform ordering and production. That, in turn, improves fill rates and reduces backorders while also eliminating overstock situations, which reduces inventory costs.
Compare Fulfillment Solutions
Data and visibility also help shippers determine the cost service benefit of fulfilling through various means, which is becoming more essential in today's omnichannel environment. "The stakes have never been higher. Good, data-driven decision making is critical," Moses said.
Shippers also have to factor in intangible benefits, such as customer satisfaction, public perception and, ultimately, customer retention.
Connect Essential Teams
Visibility lays the groundwork to connect teams, such as customer service, sales, procurement, manufacturing and transportation. That connectivity can identify how individual decisions will impact different stakeholders.
"Historically, there are multiple influences in supply chains. There is value in navigating toward the best overall outcome versus an outcome that might optimize one piece of the supply chain but suboptimize the whole," Moses said.
Connectivity also makes it easier to identify exceptions, creating even more control. "If I find out I'm going to have an out-of-stock situation, I can move stock from A to B," Moses said. "The greater visibility you have and the more you correlate data together, the more you can orchestrate the right solutions."
That, in turn, ensures products arrive exactly when and where they are needed so no sales opportunities are lost. Having the flexibility to shift fulfillment can be even more important when demand surges.
When getting started with a new client, Penske works to document the complete supply chain workflow. "We identify all the data points within the supply chain, the gaps in the supply chain visibility and the critical KPIs across the supply chain," Moses said. "Data holds tremendous power, and instantly knowing where your products are within the supply chain gives you a competitive edge."
The supply chain experts at Penske Logistics can help shippers identify and manage any gaps they may have in their supply chains.