Four Ways to Turn Data Into Powerful Solutions
How Smart Technology Aids Visibility, Increases Efficiency and Keeps Your Supply Chain Moving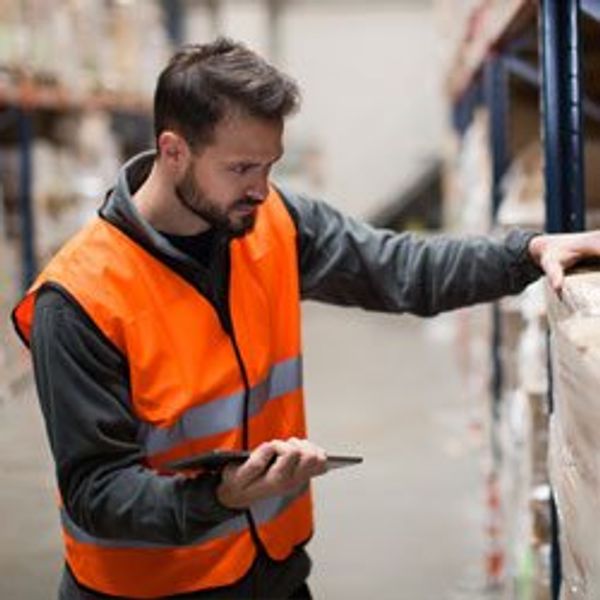 If you're like most business leaders, data is one of your most valuable currencies. Your data likely originates from multiple sources, including warehouse management systems (WMS), transportation management systems (TMS) and other platforms. And data flows quickly.
Individually, each system — and each system's data set — brings value. Data from your WMS helps optimize what happens inside your warehouse's four walls. Data from your TMS helps you plan shipments, find efficient routes and manage your carrier network. Yet if those systems don't communicate with one another, you could be missing valuable insights that can turn your individual data sets into powerful information.
In addition, within many businesses, employees work on narrow functions, without a clear understanding of the company's overall operations. This limits the potential of the data your individual systems — and individual employees — collect.
"Increasingly, our customers are asking for a comprehensive, organized repository for all their data," says Andy Moses, senior vice president of sales and solutions for Penske Logistics. "They want to plug-and-play data and turn it into information that drives strategic decision making."
To help, companies are investing in smart technology platforms. The best platforms can connect data from all your applications. This gives your business greater visibility, helps you optimize your supply chain, and keeps the supply chain moving. Here are four ways smart technology can help you:
1. Gain visibility to strengthen the supply chain.
Plan, source, make, deliver and return — this model remains the most widely accepted for supply chains. It is ironclad. Yet in today's supply chain world, the precision and accuracy of data take on added importance. By creating data transparency and increased visibility, you can use data collection and analysis to make each link in the supply chain even stronger.
Your operations and your customers depend on the supply chain. The added visibility provided by smart technology platforms will help you know when shipments will arrive on time, and can help you be proactive about any potential disruptions. This will help ensure your customers aren't kept waiting for products.
"To thrive, you have to be sharp and instantly know where your products are within the supply chain," Moses says. "That gives you a competitive edge."
Smart technology platforms will give you a high-level, connected view of the supply chain with access to granular specifics. In manufacturing, this level of integrated information can allow users to sync deliveries with their production schedules. In retail, information can allow users to quickly obtain pallets of rock salt before a winter storm hits.
The supply chain includes many variables that must work together seamlessly. So too does smart technology. For example, GPS tracking can help you see carriers' locations at any point in time, and leveraging the tracking technology within drivers' cell phones keeps you in the loop with your drivers. In addition, real-time traffic and weather information can help you predict potential disruptions, mitigate those disruptions, satisfy customers and save your company money.
Having access to all this information, all in one place, at the touch of a button, can empower your company to drive better customer service and results.
2. Use data-driven decisions to optimize your business.
Within your vast amounts of inbound data lay potential opportunities for efficiency. A smart technology platform can give you a single, comprehensive view of your overall operations. With that view, you can optimize your network and ensure you have all the information you need when you need it.
Some platforms can give you comprehensive views of your company's total transportation spend, including accurate costs for inventory and administration. This can help you to optimize shipments, reduce miles, cut transportation costs, improve asset utilization and provide better service.
Evaluating the entire network — including sourcing locations and product demand — also allows you to re-engineer your supply chain. For example, using the same information, you can see which warehouses stock which products, while your providers can optimize routes. Some platforms can help you pull data from several sources to make recommendations on the number of tractors, trailers and drivers you need to support operations.
Certain platforms also allow you to run what-if scenarios so you better know the risks and rewards of potential key decisions. For example, you can see how a change in suppliers or a new customer will impact your business. When done properly, what-if scenarios can offer a true final cost, taking into account factors such as transportation costs, labor expenses and physical space.
Decision making through smart technology can extend to the shipper, providing real-time updates on load status and costs. Such insights can drive decisions in the field, help to turn potential problems into opportunities, and help you react to make faster and more accurate strategic and tactical decisions.
3. Keep the supply chain moving.
Any supply chain disruption produces headaches. Deliveries run late. Shippers incur fees. Labor is underutilized. Smart technology platforms can help you gain the real-time data you need to optimize routes, manage drivers and keep goods in motion.
Smart technology allows users to drill down into all of the information associated with an order, including each shipment's status, origin, destination, part-level detail, and scheduled and actual pickup and delivery times. Some platforms also support customer and order management, route planning and scheduling, fleet management and dispatching, and onboard communication to optimize routes and keep the supply chain moving.
The real-time information offered by smart technology platforms help you quickly find the best ways to mitigate any disruptions and navigate around them.
4. Keep your data safe.
Because data is so valuable, you have to be sure any smart technology platform you choose keeps your data secure. A study by IBM and the Ponemon Institute shows the cost of a data breach averages $4 million, or $158 per stolen record. And that pales in comparison to indirect costs such as customer turnover and tarnished reputation.
When choosing a smart technology platform, look for ones that keep your data safe. Things to watch for:
Platform redundancy to get near-real-time disaster recovery.
Multiple types of malware detection.
Filtering and intrusion protection.
Proactive vulnerability scanning and patching.
Automated single-sign-on (SSO) and routine auditing for employees/associates.
Detailed data classification policy and strong encryption capabilities.
Secure remote access.
24/7 log monitoring and alerting.
Annual certified penetration testing.
In today's data-driven world, you should have the right information when you need it. Smart technology platforms can give you a competitive advantage by allowing you to make the types of strategic decisions that will keep you ahead of the curve.