The Complete Guide to Warehouse Planning
New e-book helps you discover and build the optimal warehouse to meet your unique business needs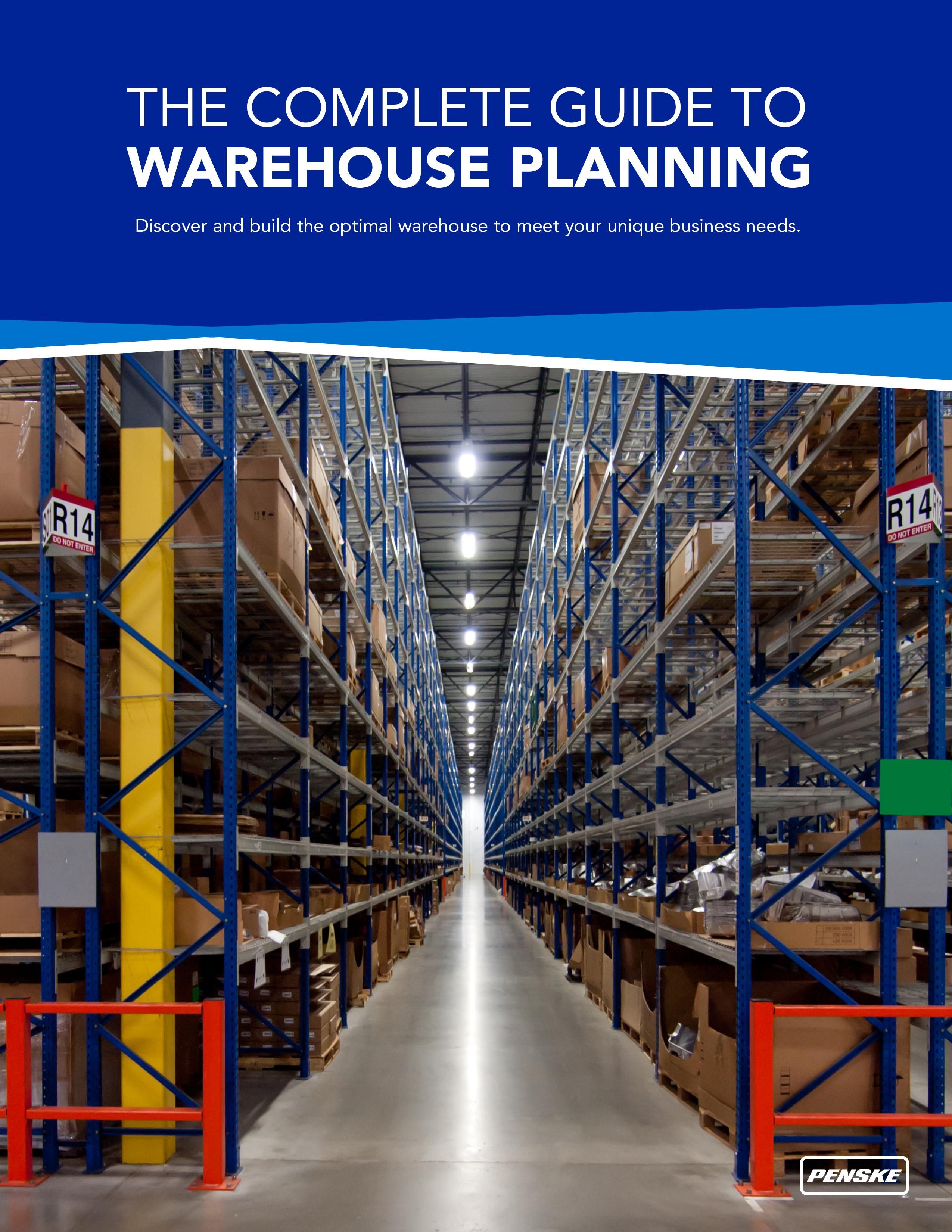 When it comes to creating your perfect warehouse strategy, there are a wide range of challenges to consider. From demand variability and shipping windows to managing costs and meeting customer expectations to simply figuring out the best way to organize your inventory, many elements must be factored in for not only what you'll need today, but also what you'll require tomorrow.
Penske has put together a guide to help users think about and plan for the optimal warehouse to meet their distinctive business needs. We examine all facets of the warehousing process, including:
Warehousing options
Whether to lease, buy or build
Site considerations
Making the most of your warehouse space
Inventory management best practices
Warehouse management technologies
Smart warehouse technologies
Labor management
As a renowned leader in the warehouse and supply chain industry, Penske works with businesses all over the world to make the most of their square footage and minimize the risks that can hinder warehouse operations. Our strategic warehouse designs influence efficiency in all your processes, from inventory control to production tactics and labor management.
With warehouse design playing such a critical role in an efficient supply chain, you'll enjoy this in-depth guide that helps direct you through important factors to consider when planning your warehouse operations.