The Digital Imperative: Advanced Technology Optimizes Visibility, Orchestration, Insights
Logistics technologies will continue to become more prevalent within the supply chain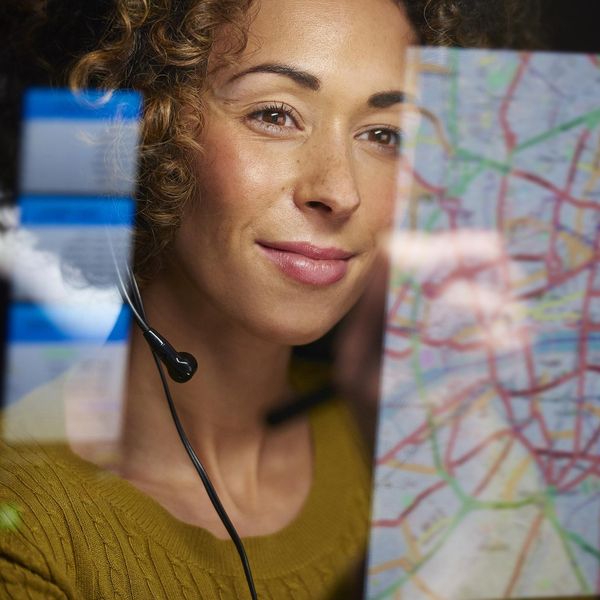 Technology is transforming supply chains, and machine learning and artificial intelligence techniques are improving supply chain operations through network-wide visibility, collaboration and orchestration.
---
Machine Learning and Artificial Intelligence
"Machine learning and artificial intelligence in the supply chain will help you process data faster and see your different options faster. Then you apply the human expertise and experience to take full advantage of the information and make it useful," said Andy Moses, senior vice president of sales and solutions for Penske Logistics. "One thing feeds the other."
Agile supply chain technology solutions allow companies and supply chains to harvest and use data in new ways. Machine learning (ML) and artificial intelligence (AI) technology can compile, analyze and present data while also recommending the best course of action. Additionally, ML and AI excel at finding anomalies, patterns and insights in large data sets.
Supply Chain Analysis
Interest in digitization and the role of analytics is increasing as supply chains evolve and improve, according to the 25th Annual Third-Party Logistics Study. In addition to the use of analytics for descriptive purposes, those within the supply chain are seeing effective utilization of predictive and even prescriptive analytics.
Predictive analytics look at data and provide information on ETAs, inventory practices and transportation costs. "That can tell you if you're going to have a stockout or overstock situation, provide details on supplier lead times," Moses said. "Machine learning algorithms facilitate prescriptive resolution, which takes it a step further and says, 'Now that I know this is going to happen, I should take this action.' You're serving up corrective action opportunities that drive value across the supply chain."
Applying New Supply Chain Technologies
Applying various machine learning and AI techniques connects supply chain nodes throughout the entire sales and operations planning process, from raw material suppliers and manufacturers to warehouses and distribution centers to the final delivery point.
"The technology creates a holistic end-to-end view of every aspect of the supply chain, enabling you to identify and resolve problems and opportunities in real time," Moses said. "Everybody is talking about visibility and knowing if an order is delayed, but ML and AI can connect it to order fulfillment, the customer, inventory or production."
Advanced Supply Chain Technology Integration
When AI is layered on top of machine learning, the system can start building various scenarios automatically. "Machine learning looks at actual scenarios and instances and creates if-then statements," Moses said. "You don't have to build all those scenarios for AI. AI starts building the scenarios, saying, 'let me add this and see what the results would be.' You're continuously building a more dynamic supply chain."
That can reduce expediting expenses, increase planning efficiencies, reduce inventory investments, and improve customer fulfillment. Technology also drives connectivity.
"Technical integration brings data from multiple departments and multiple sources into one system," Moses said. "It is not instantly evident to people in procurement or people working on demand planning in different parts of the supply chain what the status is in other parts of the supply chain. Advanced technology changes that."
The Future of Supply Chain Technology
The 25thAnnual Third-Party Logistics Study reported that AI, machine learning and robotics will continue to become more prevalent within the supply chain, laying the foundation for the next generation of logistics technologies.
As new supply chain technologies emerge, Penske Logistics helps businesses realize the benefits. Contact us so we can explore the opportunities evolving technologies offer for improved technology, cost savings and more.