Three Ways Technology Can Optimize a Logistics Network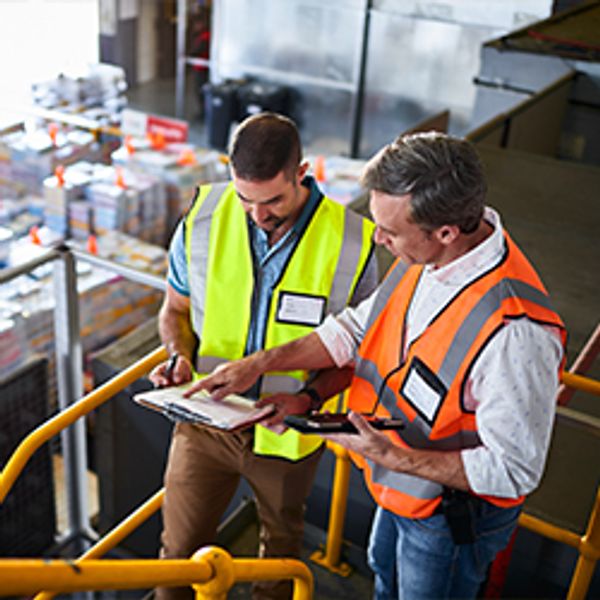 Transportation and logistics providers must be efficient to compete. In today's operating environment, the need for rapid deliveries, a reduced carbon footprint and decreased expenses increase the productivity demands placed on distribution networks.
---
Technology can help companies identify opportunities for improvement and ways to streamline their shipments. Here are three ways Penske's ClearChain® Technology Suite is helping its customers.
1. Overall Network Analysis
By evaluating the entire network—including sourcing locations and product demand—shippers can drive the overall engineering of the supply chain and increase efficiency. For example, they can look at which warehouses stock which products. At the same time, that information will allow providers to optimize routes.
When customers can evaluate the network as a whole, they also can optimize common carriers as well as their captive fleet. By drawing on data, Penske Logistics can work with shippers to identify the most cost-effective means of moving a load. Penske associates also can create modeling for customers and make recommendations on the appropriate number of tractors, trailers and drivers needed to support specific operations. Within ClearChain, models can calculate the cost of underutilized resources within the customer's network, helping to shape long-term strategies.
2. Create What-If Scenarios
Data allows Penske and its customers to run what-if scenarios, study the network and drive additional optimization. On a strategic level, shippers can model what-if scenarios to see how altering elements, such as a change in suppliers, customer acquisition or increasing the number of cross-docks, will impact costs and transportation.
Having detailed information when running what-if scenarios can help shape both short- and long-term decisions. For example, increased visibility could show there are two shipments of the same items scheduled just two days apart. Associates and customers can work together to create a what-if scenario regarding what would happen if they held the first order.
When designing what-if scenarios, Penske looks at the real final cost, factoring in the effects the changes would have to the customer's fleet, overall transportation costs, labor expenses and physical space.
3. Improved Communication
Through ClearChain, transportation management systems and warehouse management systems can communicate with each other, allowing the technology to turn data into actionable, value-added information. Effective data sharing allows 3PLs and shippers to better plan and execute the movement of goods. It also helps companies increase visibility and enhance efficiency. For example, the exchange of information between the two systems can increase utilization by uncovering better ways to build loads and fill the trailer.