Improve Network and Supply Chain Optimization
Bring the information in your WMS and TMS together and supercharge your supply chain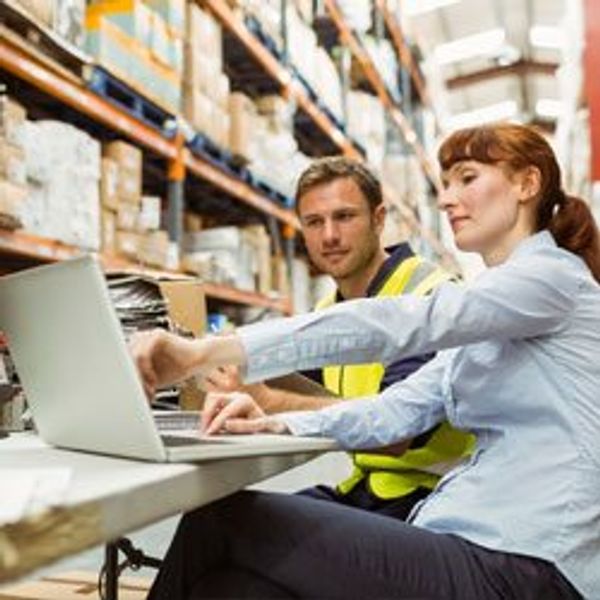 Technologies like a TMS (transportation management system) and WMS (warehouse management system) allow you to collect and analyze data. They give you valuable insight. Yet if your TMS and WMS aren't talking to each other, you may be missing key opportunities to maximize your productivity.
---
When technologies communicate, they turn data into actionable, value-added information. Effective data sharing allows 3PLs and shippers to better plan and execute the movement of goods. It also helps companies increase visibility and enhance efficiency.
To give you this high level of interactive communication and collaboration, Penske Logistics offers its ClearChain®Technology Suite. Two core ClearChain applications —Warehouse Manager and Transportation Manager — communicate with each other and create numerous ways to improve the flow of goods. For example, the exchange of information between the two systems can increase utilization by uncovering better ways to accurately build loads and fill the trailer.
"Our experience tells us that close collaboration and constant communication — combined with measurable results and a plan for change management — ensures our supply chain clients' success."
—Andy Moses, senior vice president of sales and solutions for Penske Logistics
Share TMS and WMS Information in Real Time
All parties in the supply chain need precise and accurate data. With ClearChain, the WMS can send actual shipment information to the TMS to ensure precise shipment tracking. From an inbound standpoint, the WMS can receive information from the TMS so everyone knows what will arrive when.
In addition, GPS technology allows Penske Logistics to track a load every step of the way. What's more, it can provide advance notices to the receiver in the event of discrepancies between what was ordered and what was shipped. That proactive information can help shape advance planning and strategic decision making to minimize further disruptions.
Optimize Common Carriers or a Captive Fleet
When customers can evaluate the network as a whole, they also can optimize common carriers as well as their captive fleet. By drawing on data, Penske Logistics can work with shippers to identify the most cost-effective means of moving a load.
Penske associates also can create modeling for customers and make recommendations on the appropriate number of tractors, trailers and drivers needed to support specific operations. Within ClearChain, models can calculate the cost of underutilized resources within the customer's network, helping to shape long-term strategies.
Plan Your Labor Resources
Improved visibility also allows customers to optimize their labor force. Labor within the warehouse can be planned by working backward from the shipment dispatch time provided by ClearChain's transportation management application. This ensures employees are available when and where they are needed.
The technology enables both short- and long-term supply chain optimization. The systems create sophisticated algorithms to drive results, while Penske Logistics' experts draw on their expertise to drive the solutions and the ongoing fine-tuning that results in true value.
If you've used a TMS or WMS, you know the data within each is powerful. With ClearChain, you can bring the information in those systems together and supercharge your supply chain.