Optimize Driver Management
Gain constant contact with drivers and access to data for on-time deliveries and outstanding customer service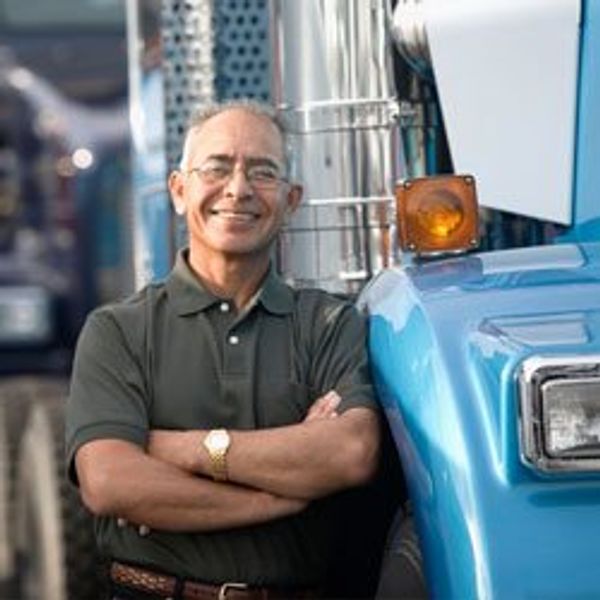 You spend countless hours planning, engineering and optimizing the supply chain. You're confident that each part moves seamlessly. Yet your job may not be done. You can't forget about the final link in the supply chain — the professional driver on the load.
---
Driver performance affects your transportation costs, delivery time and customer service. Drivers also help you gain insight into load status, keeping all supply chain parties current and allowing for rapid decision making if a disruption occurs.
To ensure full supply chain optimization, you need to efficiently interact with drivers so you can obtain information from them without interfering in their daily activities. To help, the ClearChain®Technology Suite includes several applications that optimize driver management and remove any potential blind spots throughout the delivery process.
Because ClearChain automates the data exchange, it lets drivers focus on driving rather than manually updating information.
Monitor Performance While a Truck Is Moving
ClearChain captures and uses GPS data on carriers' loads. This allows Penske associates and their customers to see where any carrier is at any point in time. The information feeds into the operation management dashboard, which sits on top of the TMS (transportation management system) and aggregates all of the data, pulling everything together.
"Keeping the driver on the most efficient route, obtaining real-time status updates and increasing driver communication without inconveniencing the driver all contribute to optimal customer service."
—Tom Scollard, vice president, Penske Logistics
Much of the reporting is automated, which means no one has to wait for a driver to update the system. ClearChain utilizes a truck's electronic on-board recorder to monitor engine and driver performance while a truck is in operation. Leveraging the GPS technology within drivers' cell phones keeps you connected with your drivers. Monitoring engine data provides added insight, allowing you to minimize breakdown-associated delays that could alter a drivers' arrival time.
Give Dispatch Assignments Via Cellphone
Penske associates also can monitor loads and drivers using ClearChain. It interacts with drivers in operation via cellphone. Drivers sign in using a unique username and password to get their daily dispatch assignments. ClearChain then supports them through their work and reports back on a driver's location. With ClearChain, drivers can be dynamically rerouted when necessary.
Capture Proof of Delivery Electronically
ClearChain allows drivers to communicate with the fleet dispatch system, and it provides real-time information on driver performance. Drivers also can scan material at delivery or capture a signature at the point of delivery. Penske associates then can take that data and share it with the customer.
Both systems provide real-time information. If a load is falling behind, associates can monitor the status and give a time estimate. Tracking loads, whether through on-board GPS or a driver's cellphone, also ensures the accuracy of the driver's work and forces them to follow the most cost-effective prescribed route.
Find the Best Places to Fuel
To help improve costs, the fueling station locator app within ClearChain works with Penske's routing platform and can include recommendations on the best places to purchase fuel along the driver's route. These recommendations take into consideration the best rates Penske receives at partner fuel stops along the way. That saves you both money and time.
The speed and accuracy of the information within these apps make the data so powerful. Using the information, Penske associates and customers can see current load status and cost. They also can make decisions using the data and relay real-time status updates to customers. Ultimately, associates and customers can use that information to examine what happened along the route and build models or what-if scenarios.
Professional drivers make all the difference when it comes to customer satisfaction. With ClearChain, you'll have constant contact with your drivers. You'll also have access to data that will help you achieve on-time deliveries and outstanding customer service.