Fresh Challenges and Opportunities for Consumer Goods Shippers
Fundamental changes in consumer demand require new approaches to the design and management of FMCG supply chains and consumer goods logistics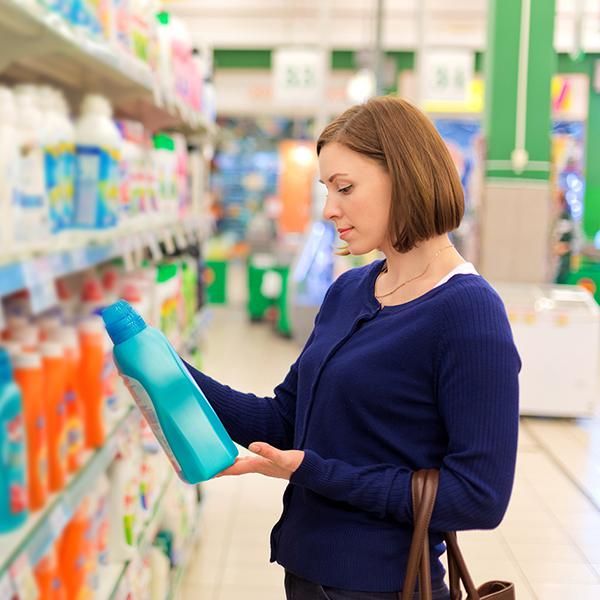 Markets for high-volume, low-margin products known as fast-moving consumer goods (FMCG) have felt the full force of the changes sweeping through the retail industry.
---
These are challenging times for FMCG companies — but the challenges can be turned into opportunities with the right supply chain support.
A Market Ripe for Change
FMCGs, also known as Consumer Packaged Goods (CPG), are everyday, low-cost products that sell in huge quantities. Prime examples include baked goods, soft drinks, toiletries, cleaning products and over-the-counter medicines.
This vast market is intensely competitive and reliant on an extremely agile supply chain to keep shelves stocked with products that have a high turnover rate and a relatively short shelf life.
Today, FMCG companies also must contend with fundamental changes in consumer demand and the way their products are sold. These changes require new approaches to the design and management of FMCG supply chains.
Multiple Pressures and Responses
"The consumer-goods industry has been fending off an array of challenges, such as shifts in consumer expectations and purchasing habits, low GDP growth in some large economies, and a global pandemic that created seismic upheaval," says management consulting firm McKinsey in an analysis of industry trends.
An obvious manifestation of these changes is the shift toward ordering perishable goods such as fresh foods online; items that were previously sold largely in physical stores. This transformation has also brought new competitors in the food business such as meal preparation services.
Market incumbents have responded in various ways. For example, they have developed omnichannel capabilities that give consumers multiple purchasing options. And they have reconfigured product assortments to better align their offerings with changing consumer buying preferences.
A New Breed of Supply Chain
Supply chains are critical to the success of these responses – now and in the future.
"The accumulation of challenges will only make things more difficult for managers of global supply chains and the companies that rely on them," says McKinsey. Supply chains "will be called to contribute much more to performance – and that will require a complete reimagining of planning operations, capabilities, company performance, and processes."
More specifically, today's FMCG supply chains must be extremely responsive to changing market conditions. Key attributes that support hyper-responsiveness include transparency and visibility, close cross-functional integration, advanced analytics, and short planning cycles.
Engaging the Supply Chain Technology
Penske Logistics is helping FMCG companies in sectors such as food and beverage develop and refine these capabilities as they adjust to today's fast-evolving market dynamics.
For example, transportation management systems and warehouse management systems are mainstay tools in the supply chain management toolbox. "But it's important to ensure that front- and back-of-the-house systems connect to provide seamless data integration," says Andy Moses, senior vice president of sales and solutions, Penske Logistics. Penske's ClearChain®Technology Suite provides this connectivity, and delivers multiple benefits, such as more accurate load building and improved tracking and tracing.
ClearChain offers moment-to-moment, actionable insight to supply chain practitioners, identifying exceptions, orchestrating resolution, and taking corrective action when necessary. This sets the stage for the synchronization of planning, order management, inventory, and transportation. And these capabilities are being continuously refined with the application of artificial intelligence and machine learning platforms.
Flexible Transportation Options
Penske uses its deep transportation management resources to build more flexibility into FMCG supply chains. For instance, utilizing different types of equipment can make rapid replenishment feasible, speed deliveries, and improve utilization. Rapid replenishment items and prepared grab-and-go foods can be transported on small-size trucks that are more agile than 53-foot trailers.
"Clearly there is a multichannel challenge that shippers face today around fulfillment in those channels," says Moses. "It is no longer good enough to have a tractor trailer run every three days or so. They want daily or more frequent replenishment on those items."
The increasing number of smaller loads and a more complex product mix as companies introduce new offerings such as private label items, also reinforce the need for nimble supply chains.
Complexity and Opportunity Ahead for Consumer Goods Logistics
The influence of e-commerce on the FMCG markets will continue to reshape supply chains. At the same time, traditional channels still represent the largest share of sales, points out McKinsey. Consequently, companies "face a number of persistent challenges in this space: increasing customization, greater complexity in the product portfolio, stockouts and missed revenues, and excess inventory. These issues all contribute to a negative customer experience," says the firm.
Penske is helping FMCG companies stay ahead of the market changes that are redrawing their industry's competitive map, thereby achieving positive outcomes for their customers and businesses.