The Future of the Grocery Industry: Are You Ready?
Prepare today so you're ready for tomorrow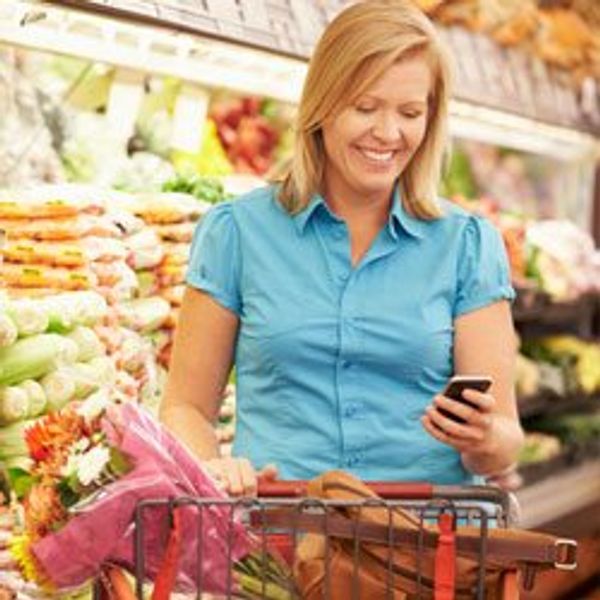 Today's grocery shoppers are more demanding than ever. Although diversity and price are important to today's shoppers, topping their "wish lists" are freshness and convenience.
---
Consumers remain committed to fresh foods, as 75%say produce is most important in deciding where to shop, followed by fresh meat, poultry and seafood (60%), store-brand products (36%), local farms/produce (35%) and in-store bakery (29%). It is anticipated that the amount of "fresh format" stores will increase 48% by 2021 from 2016. And according to Food Marketing Institute and Nielsen, over 70 present of consumers ill buy their groceries online within 10 years.
Preparing for an Increased Focus on Fresh
Grocery stores have been evolving for decades, and today they have an emphasis on fresh foods like never before. This creates unique opportunities for grocery providers and supply chain partners to work together to ensure goods arrive on time and fresh products have the longest shelf life possible. It also creates additional responsibilities for grocers and their supply chain partners to ensure food is kept safe during transit and can be tracked and traced in the event of a recall. Going forward, the ability to capture and share information in real time will take on greater importance, and 3PLs and their customers can start preparing now.
A Checklist: Are You Prepared to Manage Perishables?
Do you have the ability to exchange data electronically in real time?
Have you determined the level of tracking you need or will need?
Can you provide traceability to easily track products in the event of a recall?
Can you provide documentation to show proper temperatures were maintained during transit?
Are you able to document product custody throughout the cold chain?
Do your point-of-sale, warehouse management system or other tracking systems automatically capture and document all of the information you need?
Are you confident you have the processes and procedures in place to maintain and document product integrity throughout the supply chain?
Preparing for an Emphasis on Convenience
Today's shoppers are demanding high levels of convenience, with many seeking an increased integration between online and brick-and-mortar shopping. To provide that convenience and meet customer expectations, a growing number of grocers are offering online ordering and home deliveries. This added layer of service can also help grocers compete with the growing number of retailers offering food and beverage items, such as c-stores, pharmacies and big-box stores. But providing omni-channel fulfillment creates new demands. Not only must grocers and their supply chain partners have the right technology in place, but they also have to determine how and where they will pick products.
A Checklist: Are You Prepared to Meet Customers' Needs?
Do you have the technology to capture and share online orders with the warehouse?
Do you know where you will pick your orders? Will you have an individual store double as a warehouse or will you use a traditional warehouse?
Do you have the technology needed to streamline the picking process?
Can your warehouse management system communicate with your transportation management system to help streamline deliveries and provide timely updates to employees and/or customers?
Do you have the types of vehicles needed to access residential areas?
Can your drivers provide the level of customer service needed for an in-home delivery?
Businesses in Every Industry Are Preparing for Omni-Channel
The Food Marketing Institute estimates online grocery sales will grow from roughly 3% of the retail grocery market to about 20%, or $100B, by 2025. The 2019 Third-Party Logistics Study: The State of Logistics Outsourcing reports the majority of 3PLs and shippers offer cross-channel fulfillment. 60%of shippers and 56% of 3PLs allow customers to order online and have their order delivered to their home.
Furthermore, according to the 2019 Third-Party Logistics Study: The State of Logistics Outsourcing, shippers are increasingly aware that if they do not have the technological capabilities to accomplish their goals, they should partner with those that do. As the amount of available data increases, shippers and their logistics partners will need to be able to take the information and make it relevant as many 3PLs are already making significant investments in technology that allows them to analyze shippers' operations. The majority of shippers—93%—agree that IT capabilities are a necessary element of 3PL expertise.
Are you and your company ready to meet this grocery evolution head-on? Penske can help you develop innovative supply chain solutions to meet your customers' evolving needs.