Ways to Optimize the Fresh Supply Chain
Improve efficiency from supplier to warehouse to store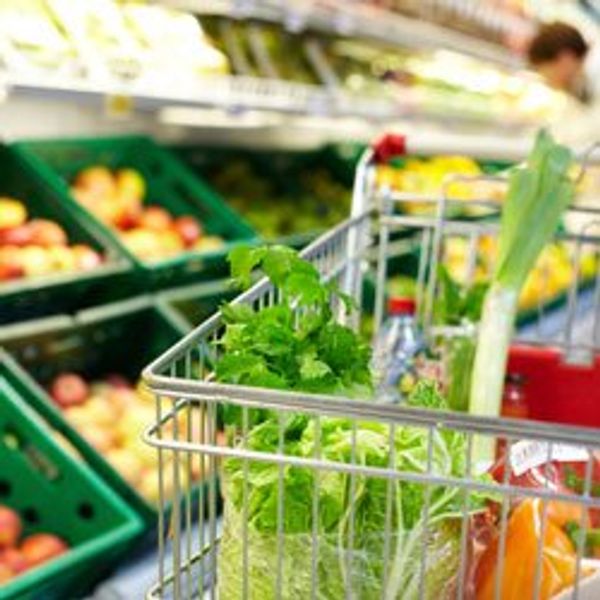 Consumers want more fresh foods. It's a challenge food suppliers, distributors and retailers share as they attempt to maintain a fresh supply chain in the face of mounting economic and regulatory pressures.
---
To help, two experts from Penske Logistics – Andy Moses and Tom Scollard – offer insight into those challenges.
From Supplier to Warehouse
In its work with regional and national food distributors, grocers, convenience stores and food-and-beverage retailers, Penske puts teamwork first. "Fostering a collaborative relationship between shippers and 3PLs such as Penske allows us to develop a shared vision for success, keep communication channels open and resolve issues efficiently," says Andy Moses, senior vice president of sales and solutions at Penske Logistics.
That collaboration pays dividends for suppliers and warehouses in a few key areas, including visibility throughout the supply chain and safe handling of perishable goods.
Importance of Visibility
To maintain visibility across a supply chain, Moses recommends implementing transportation management systems (TMS) and warehouse management systems (WMS). These tools provide a roadmap for improving warehouse operations and labor planning. "It's important to ensure that front-and back-of-the-house systems connect to provide a seamless data integration," Moses says.
Best Practices for Safe Handling
To keep fresh foods fresh, the Food Safety Modernization Act (FSMA) establishes baselines for:
Employee training in sanitary practices
Equipment cleaning
Temperature control
Disclosure of prior cargo hauled in vehicles
Penske takes it one step further, working with customers to develop food defense programs that help protect against contamination or tampering. "These programs can include the physical security of facilities, shipment monitoring, communications planning with public health and law enforcement as needed, along with extensive employee training," Moses says.
From Warehouse to Store
Keeping fresh foods fresh on their journey from the warehouse to the stores starts with developing a separate cold chain, says Tom Scollard, vice president of dedicated contract carriage for Penske. The cold chain should include:
Pulling perishable items out of traditional distribution channels
Adopting a rapid-replenishment approach
Using cross-docks and smaller warehouses and trucks for more frequent delivery
Serving stores as often as possible
Verifying Cold Chain Compliance
Using newer, regularly maintained equipment helps ensure compliance with cold chain regulations. "Trucks should have on-board, real-time GPS-enabled tracking devices to monitor and record temperatures within a trailer throughout a route," Scollard says. "This ensures food safety from dock to customer." Also, RFID (radiofrequency identification) technology on pallets or items provides quick and easy traceability in the event of a food safety crisis.
Making the Right Deliveries at the Right Time
Stores schedule labor based on delivery schedules, making on-time shipments a necessity. "Stores also need to get products onto shelves as quickly and efficiently as possible to enhance customer loyalty," Scollard says.
For some customers, Penske drivers offer complete, streamlined fulfillment by delivering into the store itself and placing fresh goods on shelves.
A logistics partner also helps grocers and retailers develop strategies to "flex on the fly," allowing them to properly plan for seasonal promotions, holidays and even severe weather forecasts.