Logistics Providers Drive Supply Chain Optimization
3PLs provide the operational expertise and experience to uncover efficiencies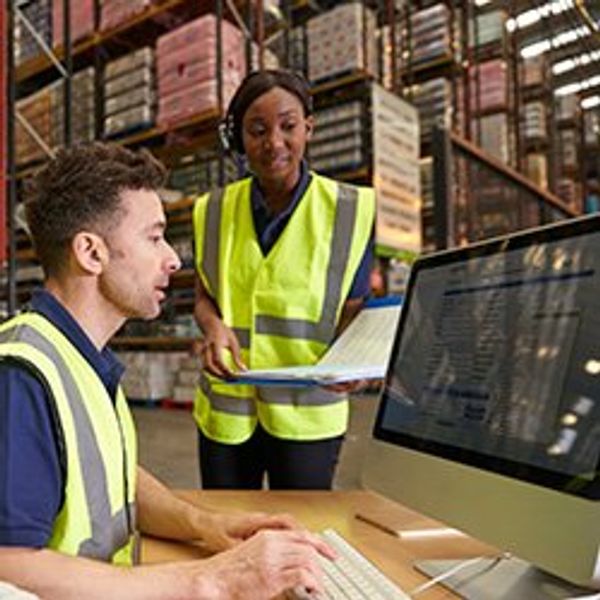 In today's operating environment, supply chain optimization is taking on even greater importance. It is being discussed within all levels of a business and is even making its way into publicly traded companies' earnings calls.
"The supply chain has made it to the C-suite," said Andy Moses, senior vice president of sales and solutions at Penske Logistics. "If companies are spending 8 percent or more of sales on supply chain activity, that's a considerable amount. The opportunity to reduce that cost and drive savings is becoming an imperative."
As a result, third-party logistics providers (3PLs) are getting more operational and tactical with how they use their supply chain insights to help companies. A 3PL can properly use and organize data, manage acquisitions and improve the flow of goods. In addition, data collection and analysis are taking on greater importance for 3PLs as they craft optimization strategies and run hypothetical, or "what-if," scenarios to improve supply chains.
Increasingly, shippers are shifting more decision making power to 3PLs to optimize supply chain processes. To be successful, 3PLs must have the right tools and resources to do the job. "As big data becomes more and more relevant and shippers are more willing to share more data, you have to have the right technology and really sharp people to analyze it," Moses said.
1. Obtaining a Broad View
A 3PL can provide a broad view and examine the entire supply chain rather than its individual parts. This wide view creates an advantage for shippers as it can uncover new and innovative ways to optimize the network.
"All verticals are very interested in getting the best rates, but there is a large difference between rate and cost," Moses said. "I may not have the cheapest rate, but if I can deploy a strategy, I may be able to reduce your overall cost."
To create the best solution and capitalize on optimization, a 3PL needs access to all of the available data. "The more I see, the better the results are," Moses said. "The ability to collect larger sets of data and focus on their entire network, instead of just a specific segment, helps provide cost-based optimization."
Viewing an organization with a wide lens also can help the company align goals. For example, many procurement departments set goals to drive down costs per transaction. However, reducing the cost in one area could have a negative effect on another department. "If you have someone who is 10 cents cheaper per mile but is showing up late and shutting the line down, the disruptions can be costly," Moses said.
To identify opportunities, Penske Logistics runs "what-if" scenarios and challenges the norm. "I like following the right-to-left model," Moses said. "That's where you ask, 'If I go all the way right and envision a state with no constrictions or restraints, what does my opportunity look like?' Companies that embrace this type of what-if thinking create the most sophisticated and efficient supply chain."
Within the 2017 Annual Third-Party Logistics Study — produced by Penn State University and Capgemini Consulting and sponsored by Penske Logistics — 44 percent of 3PL respondents said they are using big data to optimize modes and lanes, as well as shipment size and frequency. Researchers predicted that data-driven optimization will continue to shape the supply chain industry in the future.
2. Creating Connections
As companies grow, either organically or through acquisitions, it may become more challenging to connect multiple data collection systems and extract the data. A 3PL can help customers create a data collection strategy. "A lot of companies don't have the resources to run the proper analytics on their data," Moses said. "But at Penske, it's something we think about — and do — every day."
Penske Logistics also can provide value by connecting multiple customer-operated systems into one system operated by Penske. "From a technology standpoint, a lot of times it is easier to connect all of their systems to us. Then we can collect the data elements on their behalf and run the necessary analyses," Moses said.
Penske Logistics also can focus on the data without interruption. "Some companies have teams trying to run analytics, but every time something comes up, they're pulled off," Moses said.
3. Reviewing the Rules
Moses said part of a 3PL's value is its ability to analyze the data and use it to challenge its customers' existing rules. "By having us as your 3PL partner, we're challenged to drive costs out of our client's system, quantify the opportunities and factor the risk," he said.
However, some companies only capitalize on a fraction of the optimization opportunities because of their own business rules. "A lot of companies continue to do things like they have in the past 10 years without addressing the business rules that hinder their ability to capitalize on optimization," Moses said.
For example, in certain industries, everybody wants their delivery by 8 a.m. "If I'm making all of my deliveries by 8 a.m., I have underutilized resources and assets the rest of the day. That usually creates a suboptimized network," Moses said, adding that shippers also fear losing a customer if they reduce the frequency of their deliveries.
"Some sales departments worry that if they make changes to their service, customers will leave," Moses said. "But we can do a deeper dive and look at the potential of each change. So, for example, if we find that fewer deliveries will make shippers more efficient, we can create cost savings that the company can pass on to its customers."
To help optimize the supply chain, some shippers are becoming less concerned about the mode of transportation and instead opt for the most efficient means of moving products, the Annual Third-Party Logistics Study found. That has resulted in the growth of mode-neutral logistics providers, and 3PLs can now use data aggregation and analysis to determine the best shipment methods.
More than half of 3PL respondents in the study (62 percent) said that over the past two to three years, their customers have shown interest in changing their use of various modes of transportation. Nearly three-fourths of shipper respondents (71 percent) said that real-time analytics from 3PLs help them better understand shipping alternatives, and 61 percent valued 3PLs' assessments of trade lanes and origin-destination pairs in terms of cost and service levels.
4. Meeting Consumer Demands
Consumer behaviors have changed significantly. Amazon has raised expectations not only in e-commerce but also within the overall supply chain. "If you think about your own consumer behavior, we've become accustomed to ordering what we want and getting it in two days," Moses said.
Not all supply chains were set up to meet those kinds of demands. And this creates opportunities for 3PLs. Penske Logistics can collaborate with shippers, analyze data and provide supply chain transparency and real-time information to enable data-driven business decisions. Increased supply chain visibility allows users to optimize routes, manage drivers and ensure goods remain in motion — all of which help meet those rapid-delivery expectations.
Although some customers want two-day deliveries, many may be willing to forego two-day shipping in exchange for a discount. "Then you could build density," Moses said. "A lot of shippers see rapid delivery times as a differentiator, but I think there is an element of cost versus service."
5. The Future
Going forward, supply chain complexities — such as capacity, cost and consumer behavior changes — will increase the importance of route optimization. Furthermore, shippers increasingly demand additional visibility into and control of all transportation management activities and assets to enable their optimization, according to the Annual State of Logistics Report.
Both of these needs increase the importance of data and analytics, as well as the right resources for interpreting the data. Retailers in particular are continually working to meet consumers' needs, and the ability to predict purchasing behavior could create opportunities to provide better customer service and cultivate loyalty.
E-commerce, which has already experienced tremendous growth, is likely to double in size by 2020, according to the Annual State of Logistics Report. That means retailers will need to create a supply chain that can optimize the final mile. Penske Logistics' ability to capture and decipher data could aid shippers as they build their supply chains of the future.
Although optimization can be a complex problem to solve, 3PLs can provide the operational expertise and experience to take a broad view of an organization's operations, pull together multiple data streams and uncover potential network efficiencies. Simultaneously, Penske Logistics can provide the visibility that allows shippers to make data-driven decisions and take advantage of an agile supply chain.