Tailoring Warehouse Solutions to Omnichannel Models
Companies need to take many factors into account when setting out a warehouse facility to support an omnichannel business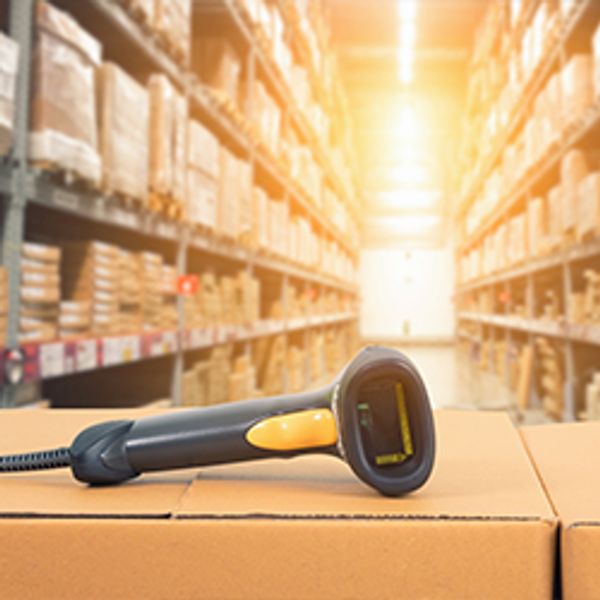 The rise of omnichannel business models is revolutionizing logistics in the retail industry – and reshaping the warehouse solutions that companies need to support this new approach to shopping.
---
The 2021 POS Survey of top North American retailers conducted by retail industry consultants Retail Consulting Partners found that 85% of retailers ranked growing and enhancing digital commerce as their top business priority. Nearly three-quarters of retailers—74%—indicated that they have or plan to implement a unified commerce platform within the next three years.
There has been a steady migration away from channel-specific supply chains. Omnichannel strategies are generally more complex than traditional, store-based models. Hence, warehouses must be configured to the specific demands of omnichannel operations.
Adapting facilities in this way requires a deep understanding of product storage systems and how they support supply chain efficiency, and ultimately how warehousing impacts the all-important shopping experience for customers.
Integration Challenge
Essentially, omnichannel provides customers with a seamless shopping experience regardless of which channels they use to make purchases. For instance, buyers can shop online from a laptop or mobile device and pick up their purchases at a bricks-and-mortar store.
There are other variations on this multichannel theme, and each one must perform efficiently and, crucially, in a fully integrated manner. Of course, the efficiency of the retail supply chain has always been key to customer satisfaction. But this is especially important in an omnichannel environment, where the complexities of marrying different buying channels are more difficult to manage. Moreover, today's online buyers are notoriously intolerant of service delays and errors.
Given these challenges, it's easy to appreciate why well-run warehousing is a critical component of any omnichannel strategy. The way product is stored and dispatched is fundamental to the efficient operation of supply chains that span multiple buying channels.
Many Options
The number of possible warehouse configurations in this multichannel world is as wide as the number of buying options available to consumers. Here are two real-world examples based on warehouse and distribution center management solutions Penske Logistics provides for omnichannel shipper clients that illustrate the range of possibilities.
Retail: Luxury Consumer Goods: A luxury goods company sends product to a Penske-run warehouse that supplies retail stores, wholesalers and individual on-line shoppers. "They send product to our warehouse, we receive it, put it away, and when orders come in, we fulfill them in an omnichannel environment," says Don Klug, vice president of sales, distribution center management, Penske Logistics.
The retail and wholesale orders are similar from a logistics perspective, but the e-commerce channel is different in that product is stored and picked for individual consumers. Fulfilling, say, a store order might require several cases to be picked, but an item or each has to be picked to fulfill an order from an online shopper. Also, product bound for retail and wholesale customers is transported by less-than-truckload carriers, whereas e-commerce orders are typically delivered by parcel carriers.
However, to ensure maximum efficiency, Penske has set up the warehouse to serve all three channels. The main exception is that there are customized packing stations for online orders where special requirements—handwritten notes that accompany luxury purchases, for example—are met.
Food and Beverage: Quick Service Restaurant: The second example is a quick service restaurant chain that sends product to its own stores, other retailers and e-commerce customers.
Again, the units picked vary; retail outlets might order pallets of product while picking for consumer orders has to be accomplished at the individual item level. In this case, the retail and online sides of the operation are separate in the facility, so that the different order quantities can be accommodated as efficiently as possible. For example, on the retail side, a pallet of product can be shrink-wrapped and dispatched without the need for a packing area.
Importantly, in both these examples the workforce is cross-trained to handle any type of order. Each facility has a warehouse management system that communicates the details of orders to be picked to workers across all the channels served.
Rising Supply Chain Fulfillment Demands
There is no standard design for a warehouse geared to the demands of omnichannel logistics; each facility is configured to the needs of both product and customer mix.
However, there are some common denominators. For example, "when fulfilling for stores you can batch orders, but you can't do this for online orders, so e-commerce fulfillment tends to be slower and less productive," says Klug.
Companies need to take such factors into account when setting out a warehouse facility to support an omnichannel business. That is one reason why many companies opt to outsource the task to a third-party provider that possesses the expertise and infrastructure required to handle this type of operation. A warehouse that is ill-suited to omnichannel logistics can cause disruptions that ripple through supply chains and undermine the customer service levels that this innovative business model is designed to provide.
Moreover, these demands are likely to intensify. The 2022 State of Logistics report found that e-commerce grew by 10% to $871 billion—13% of all U.S. retail sales. Additionally, the 2022 State of Logistics Report found that as parcel and last-mile costs continue to climb, it is ever more essential to develop a robust distributed-order and fulfillment-execution system—one that ensures parcels are delivered to customers via the optimal channel, location and carrier.
As Klug points out, as e-commerce sales will continue to increase, and traditional retailing is being redefined in response to shifting consumer buying patterns. Consumers have come to expect fast, reliable delivery services and free shipping.

Such expectations put more pressure on companies to ensure that the components of their omnichannel platforms—including warehousing—are tightly integrated and operate at maximum efficiency.