Trucking Carrier Management Essential for Manufacturers
The right carrier management partner keeps your production lines moving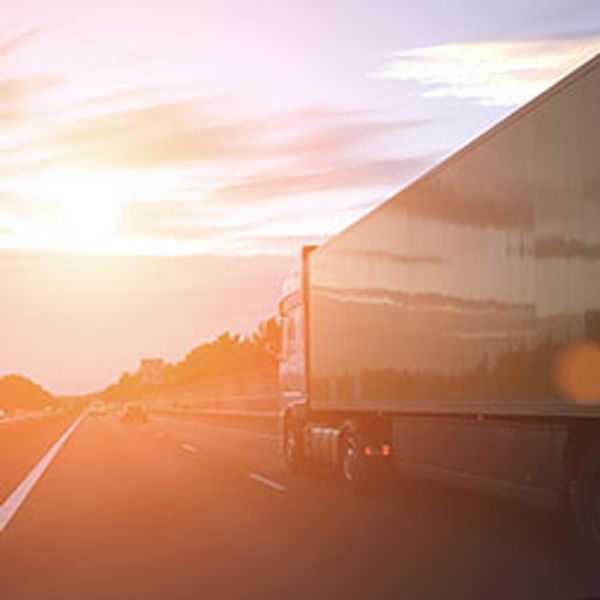 Every automotive manufacturer's budget includes a line item for transportation. But that doesn't mean transportation is a commodity. The short-term financial gain of choosing the lowest-cost carrier can quickly snowball into a long-term loss if that carrier's lack of reliability shuts down an assembly line.
---
Penske Logistics aids automotive manufacturers in effectively selecting and managing carriers. With decades of industry expertise in carrier management and bidding processes, Penske associates create appropriate requirements with carrier partners that create accountability. Penske then utilizes its innovative ClearChain®Technology Suite to maximize carrier service and minimize transportation costs.
"We know what happens when the line stops, so we do everything we can to monitor loads, improve carrier dependability and identify improvement opportunities."
—Andy Moses, senior vice president of sales and solutions, Penske Logistics
Monitor and Measure Carrier Performance
ClearChain offers collaborative performance monitoring across all modes – full truckloads (FTL), less-than-full truckloads (LTL), intermodal, consolidators and partial shippers, depending on manufacturers' needs. ClearChain also gives manufacturers and their partners full visibility into the entire supply chain, ensuring on-time deliveries and triggering crisis management plans as needed.
To monitor and cultivate the strong carrier relationships automakers need to succeed, Penske uses built-in measurement capabilities. Penske can customize these to include items such as on-time performance, check call compliance, data entry accuracy and timeliness of status updates. Penske then reports these metrics to carriers, allowing them to proactively correct any problems before performance challenges become an issue. This enhanced data reporting and analyzing also helps to strengthen a shipper's position when it comes time for carriers to renegotiate rates.
ClearChain also generates automatic exception reports whenever a carrier is out of compliance with business rules.
"To meet automotive manufacturers' stringent on-time requirements, we identify the best freight modes, consolidate shipments, manage carriers, and optimize air, sea and ground routes,"
—Andy Moses, senior vice president of sales and solutions, Penske Logistics
Right-Size Your Shipments
With ClearChain, manufacturers and Penske's experts work together to identify the most cost-effective means for moving a load, and can optimize common carriers as well as Penske's own dedicated fleet. Penske Logistics also uses modeling to make recommendations on the appropriate number of tractors, trailers and drivers needed to support specific operations.
ClearChain creates the processes carriers need to create continuous movement strategies that drive capacity commitments, generate easy pay terms and reward performance. In turn, automotive manufacturers make it easier for carriers to do business with them, which is becoming increasingly important as capacity tightens. This creates a win-win in which carriers can increase efficiency and shipper partners can obtain capacity when needed.