Freight Management FAQs
Why Freight Management is important for your business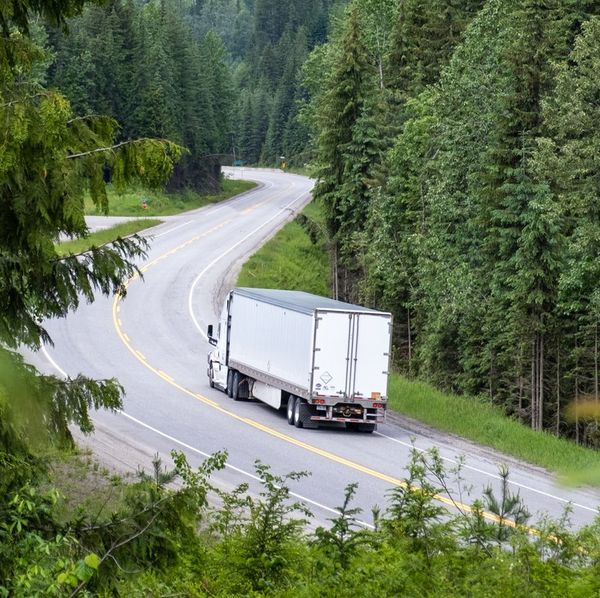 What is freight management?
A: Freight management is the process of efficiently and strategically moving freight across a network from its point of origin to its desired destination using various modes of transportation, intermediaries, and technologies. The process employs logistics and supply chain expertise, physical assets such as trucks, distribution centers and warehouses, and technology to move freight efficiently and cost-effectively.

Why has freight management become such an important component of business?
A: The ability to deliver freight on time to the right destination, in the right quantity, damage-free, and at the lowest possible cost, has always been critically important to businesses. In today's competitive environment, this ability is more important than ever due to factors such as leaner shipper inventories, just-in-time manufacturing, rising warehousing and labor costs, tighter delivery windows, and consumer fulfillment expectations driven by ecommerce.

What modes of transportation do freight managers use?
A: Freight mangers ship cargo by air, rail, road, and water. Combinations of these modes, often referred to as intermodal transportation, are also used to provide optimal logistics and delivery solutions. Within the United States, roughly 70% of freight is transported by commercial trucks.

What are the different road transportation options?
A: Ground transportation comes in many varieties but common choices for shippers are full truckload (TL or sometimes FL), less-than-truckload (LTL), and parcel. In TL transportation a shipment fills an entire semi-truck trailer, whereas LTL shipments only partially fill a semi-trailer and can be comingled with other various other appropriate freight to make up a full load. Parcel refers to the transportation of small and mid-size package units. Each option requires a different freight management approach.

What are the different freight management options via truck?
A: The three primary freight management options by truck are: private carriage, common carriage, and dedicated contract carriage. Shippers that choose private carriage elect to manage their own trucks and drivers. In common carriage, freight is moved by multiple third-party trucking carriers on an as-needed and transactional basis. Dedicated contract carriage (DCC) — an increasingly popular method — provides the same fixed capacity and control as private carriage but shippers fully outsource the operation and management of their fleet to a third-party logistics provider (3PL) or lead logistics providers (LLP). In the instance of DCC, the 3PL operates and maintains the truck fleet, hires and manages the drivers, and ensures the safe, on-time delivery per the shipper's requirements.

Visibility is a common supply chain term. What is it?
A: Supply chain visibility is essentially the ability to track the status and location of parts, components, and products as they move from origin to destination. It's difficult to overstate the importance of supply chain visibility. It underpins excellent customer service and enables companies to drive cost out of supply chains by, for example, anticipating and avoiding operational disruptions.

Transparency is another widely used supply chain term. What is it, and how does it differ from visibility?
A: While visibility covers the monitoring of units flowing through supply chains, transparency refers to how companies share their freight information with other trading partners in the supply chain. This may include manufacturers, distributors, trucking carriers, 3PLs, upstream and downstream suppliers, freight brokers, freight forwarders, regulators, or even customers themselves. The concept of transparency within the supply chain ensures the smooth, efficient hand-offs and shared knowledge of everyone working within a logistics network. Transparency has become especially important in consumer-facing industries such as retail, CPG or food where shipping has become ever more complex, and customers are demanding more information into the products they buy. The evolution of trends like blockchain are clear evidence of a greater desire for transparency.

How can a shipper maintain high levels of visibility and transparency?
A: Technology is a critical piece of the visibility and transparency puzzle. 3PLs and LLPs use tools such as transportation management systems to track and trace the movement of freight and disseminate this information to authorized parties as quickly as possible. Leading 3PLs and LLPs also use advanced tools such as artificial intelligence to spot anomalies in freight networks and notify shippers of potential disruptions or delays.

What is a transportation management system (TMS)?
A: A transportation management system (TMS) is a platform for managing freight and freight flows. One of the most important tools in the logistics toolbox, TMS technology has evolved rapidly over the last decade. Modern systems support day-to-day freight operations as well as strategic decision-making through advanced analytics.

How is Internet of Things technology applied in freight management?
A: Internet of Things (IoT) is the term used to describe technology that connects everyday objects to the internet via sensing devices. Products and components moving through supply chains as well as assets such as trucks can be tracked using IoT-based sensing systems. These systems provide companies with real-time or near real-time location data and status updates such as the temperature of loads.

What is a routing guide?
A: A routing guide is a guide to which carrier or carriers a company chooses to move its freight. Routing guides come in many forms, but generally include preferred carriers that align with the shipper's logistics needs.

What is a spot market rate in trucking?
A: Spot market rates are one-off rates quoted by truck carriers to haul a particular load or loads. Unlike contract freight rates which are fixed according to a pre-negotiated agreement between shipper and carrier, spot market rates fluctuate. Using the spot market to move freight is usually the more expensive option. Maintaining comprehensive routing guides is one way to lessen a shipper's dependence on the spot market.

What are accessorials?
A: Freight accessorial charges are charges incurred outside of regular load pickup and delivery activities. Examples include fees for packing or unpacking cargo or a charge imposed by a carrier for unplanned delays at a loading dock. These extra fees can significantly inflate logistics costs.

What is a preferred shipper?
A: Trucking companies generally prefer to do business with companies that are efficient, financially sound, and highly collaborative — commonly called preferred shippers. The accolade translates into a competitive advantage. For example, a preferred shipper is more likely to find carriers to haul its freight during periods when carrying capacity is in short supply. There are various ways to become a preferred shipper. One is to keep loading/unloading delays to a minimum (see accessorials above).

How can a freight management partner save time and money for shipper clients?
A: There are numerous ways in which freight management partners deliver significant time and cost savings. For example, leading 3PLs and LLPs help shippers to negotiate the most competitive freight rates to minimize costly supply chain disruptions, and to ensure that freight networks run to maximum efficiency.

What should I look for when choosing a freight management partner?
A: It is vitally important that shippers choose a freight management partner that has the right level of logistics expertise and is compatible both culturally and organizationally. Here are some notable red flags:

Does the 3PL / LLP have a long and successful track record of managing different types of freight?
How responsive is the 3PL / LLP to market changes and trends as well as supply chain disruptions?
What resources does the 3PL / LLP offer in terms of infrastructure, technology, and personnel?
Does the 3PL / LLP have a strong presence in multiple industries? Cross-industry expertise is extremely important in today's highly competitive logistics market.
Is the 3PL / LLP an innovator in terms of the logistics solutions it has implemented and the technology it deploys?
Can the 3PL / LLP show that it is ahead of the technology curve?
Is the 3PL / LLP financially sound and well-insured?
Does the 3PL / LLP have a strong reputation and brand in the marketplace?
As one of the top-ranked third-party logistics provider (3PL) and one of the industry's original lead logistics providers (LLPs), Penske's team draws upon 50 years of experience helping market-leading shippers succeed with safe, on-time and efficient deliveries. Our freight management specialists create customized freight management plans to best meet the specific needs of your business — whether that is improving service levels, driving down costs, enhancing operational performance and driving change, or some combination of these common needs.