Respond to Automotive Recalls with Agility
The right data helps experts pull products before they reach the production line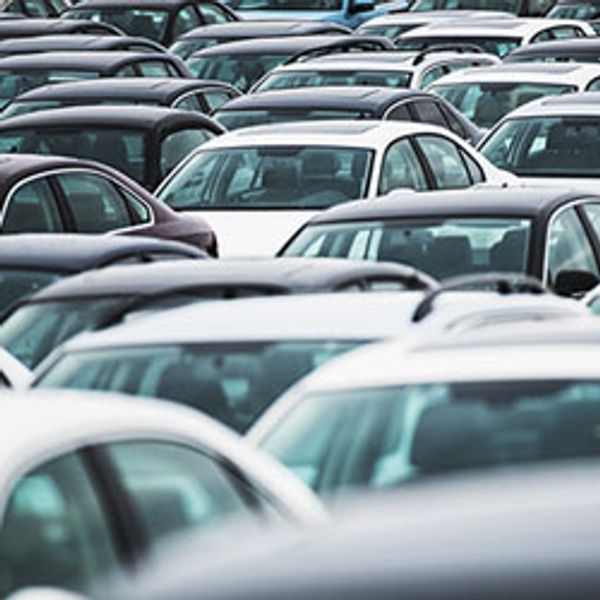 Recalls are a fact of life in the automotive industry. They can occur at any point in the supply chain, and they always bring challenges. Shippers must pull products as soon as possible before they get into the production line and cause a potential shutdown. When shippers can track and trace products in detail throughout the supply chain, they can intercept recalled items before delivery, or quickly thereafter.
---
Penske's ClearChain® technology suite helps shippers with a centralized, organized and easily accessible data repository, making it easy to locate products. ClearChain ensures everyone within the supply chain exchanges precise data. This allows shippers, transportation providers and customers to identify the exact location of products or an individual load.
Track Products within the Warehouse
ClearChain's warehouse management app tracks the flow of inventory throughout the warehouse. That data allows users to track a product from the initial receipt to the final pick down to the individual SKU, ensuring a quick response in the event of a recall. It also allows operators to trace a recalled product's shipping date and location.
"Accurate inventory visibility is crucial. Warehouse inventory must be able to interface with the production side of the business, and users must be able to connect within the supply chain to know what is in the warehouse, what is on a truck or what is stored in a trailer," said Dave Bushee, vice president of logistics technology for Penske Logistics.
Track Products in Transit
For products in transit, ClearChain tracks data at various touchpoints throughout the supply chain. ClearChain then captures, interprets and stores that data. System users can view the data by logging on to an online portal. There, they receive real-time visibility into shipment status.
Real Time Peace of Mind
If it becomes necessary to quickly locate a shipment within the supply chain, ClearChain makes it easy to either search for information by shipment number, or receive automatic updates proactively when products are picked up. ClearChain can also provide part-level details on shipped products.
When a recall occurs, people within the automotive supply chain must locate items and act quickly. ClearChain's functionality makes it easier by improving visibility.