Gain Visibility in the Automotive Supply Chain
How the automotive industry can use data to improve efficiency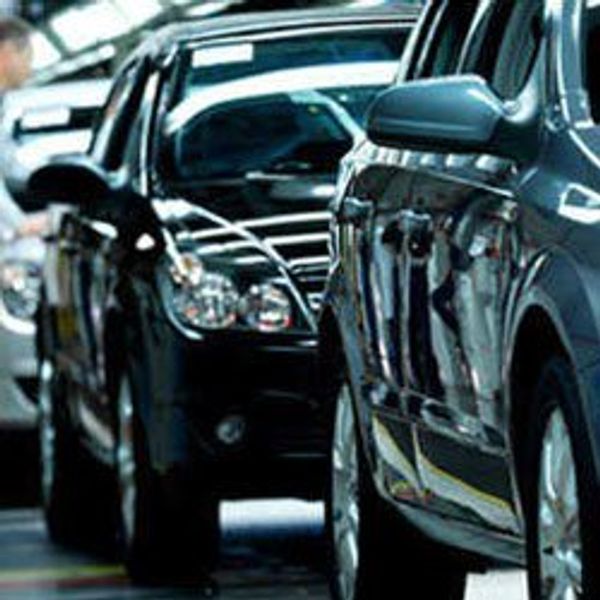 When the production line stops in the automotive industry, losses add up minute by minute. This is why industry-leading auto manufacturers must remain ever vigilant in minimizing supply chain disruptions.
---
Optimizing the automotive supply chain means knowing the answer to some important questions. For example, do you know the parts you need for production will arrive on time and in the right quantity? Can you use that information to proactively collaborate with people on the receiving end so they can properly plan labor once inbound materials arrive?
When you get a full 360-degree view inside the supply chain, you can answer these questions and minimize supply chain disruptions. To obtain that level of visibility, you need to effectively use all the data you collect. Then you need to turn that data into information that will help all supply chain partners — including suppliers and your manufacturing facilities — to know what is needed, and when.
Get a High-Level View
Penske Logistics employs multiple layers of technology to collect, analyze and store data, giving you a high-level view of all supply chain movements and allowing you to drill down into important details. This real-time data allows Penske Logistics associates to optimize routes, manage drivers and ensure goods remain in motion so production lines keep moving.
Drill Down into the Details
With Penske technology, you can see all the information associated with an order, including scheduled and actual pickup and delivery times. Customers also can see the status, origin, destination, and part-level detail. That part-level detail shows customers what is being shipped, where it is in the supply chain, and allows you to compare the requested quantity to the actual number shipped. This can help you get ahead of any potential shortages. The real-time data also allows facilities to fine-tune production schedules and plan labor.
Proactively Find New Routes
A single disruption on one load can have a large ripple effect throughout a manufacturing facility. The ability to track and trace loads in real time allows Penske Logistics associates to instantly identify a disruption and find the best way to navigate around it, such as rerouting loads or finding alterative modes of transportation.
Avoid Premium Charges
To get ahead of potential disruptions, Penske associates monitor traffic and weather in relation to customers' locations and carriers' routes. This advanced insight into disruptions can help shippers avoid premium routing, which can add 20 to 50 percent onto the cost of a normal route. The data can also help customers identify improperly executed load plans which can result in higher costs.
Benefit from Experience
With decades of industry experience and collaboration with leading automakers and tier-one suppliers worldwide, Penske Logistics knows how the precision and accuracy of information creates increased visibility. By working together with its customers, Penske Logistics leverages that experience to keep your automotive supply chain moving.