Reap the Benefits of Cost Sharing
Reduce your transportation, warehousing and distribution expenses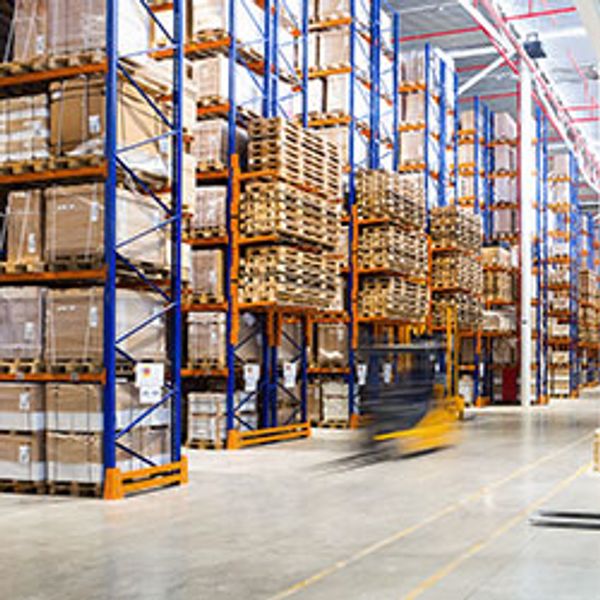 In today's global economy, businesses use cost sharing to reduce expenses and maintain a strategic edge. However, cost sharing brings added complexities, and industry leaders can't afford to sacrifice quality or performance from their logistics, transportation and warehouse providers. And while automotive manufacturers may be wary, they can see that the "sharing economy" may have benefits for them.
---
To help bridge the gap, many automotive manufactures turn to a 3PL, like Penske Logistics, which operates like a network of networks, connecting manufacturers in a way that is beneficial for all.
Penske Logistics uses its innovative ClearChain® technology suite to help manage the complexity of cost-sharing among multiple customers. The technology – coupled with Penske's expertise – creates solutions that allow automotive manufacturers to share warehousing and transportation costs, reduce their overall spend and still meet their stringent delivery demands.
"We understand the complexity of operating in the automotive vertical, and our No. 1 goal is to get the right part in the right place at the right time regardless of who is carrying it."
— Andy Moses, senior vice president of sales and solutions, Penske Logistics
Share Warehouse Space Without Mixing Inventory
Many manufacturers seek suppliers to offset the costs of empty space. Where possible, Penske serves customers within our multi-customer warehouses.
When combining multiple clients into a single space, Penske handles the complex business rules of each customer individually, and creates a thorough list of checks and balances for each account. Penske also keeps each client's inventory separate, with each having its own row, racking or floor space.
Optimize Outbound and Inbound Shipments
When it comes to sharing transportation costs, Penske has over $7 billion in managed freight and operates a dedicated fleet. This allows Penske to match excess capacity with its customers' needs to generate the lowest cost.
In addition, ClearChain allows Penske to optimize transportation. This benefits automotive suppliers and OEMs whether their networks include dedicated fleets or outside carriers.
The warehouse management system (WMS) and transportation management system (TMS) are integrated within ClearChain so they can share data to find customers potential cost-sharing opportunities. This integration allows the systems to communicate with one another, which in turn, allows supply chain partners to maximize productivity, obtain greater visibility and improve the movement of goods.
For example, the WMS can send actual shipment information to the TMS to create precise shipment tracking. From an inbound standpoint, the WMS can receive information from the TMS, so all parties know what will arrive and when, even when resources are shared. "We are seeing more customers open to comingled freight arrangements that benefit both parties with lower prices," Moses said.
Find Opportunities to Combine Freight
Because automotive suppliers often furnish parts to multiple OEMs, they also may share costs by combining freight. For example, Penske worked with two OEMs to combine a route in Mexico, allowing each to share space on a trailer. This brought both OEMs significant savings.
In the new world of the sharing economy, automotive manufacturers can benefit from collaborating with a 3PL, like Penske Logistics, who can manage the complexities and, in the end, reduce costs to all parties.